Meet Jason Anderson, AP History Teacher
Colin, Staff Writer
October 22, 2019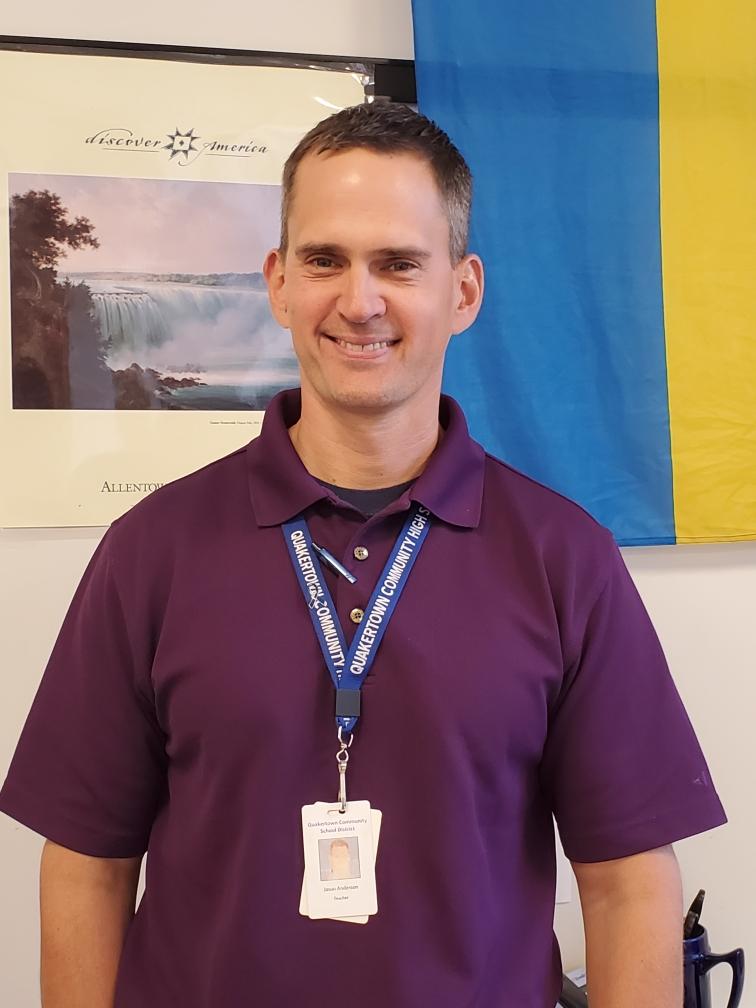 Most students who have taken an AP history course in their sophomore, junior, or senior years should know Mr. Anderson; World History alone is in the top ten most commonly taken AP classes nationwide.
For those who do not know of him, Mr. Anderson graduated from Gettysburg College with a Bachelor's Degree in Political Science, and later a Master's in Education from the University of Bridgeport. He also studied abroad at Lund University in Lund, Scania, Sweden. 
For a time after college, Mr. Anderson was also a park ranger, which he occasionally talks about in class during more relaxed periods. One such story he recounts from when he was a park ranger, is when there was a water issue that was cause for an environmental concern; Mr. Anderson was assigned the duty of keeping a watchful eye on the park entrance with his truck, wearing his entirely green uniform, and informing all potential guests that the park had been closed. "I felt very important and cool," he says. 
Outside of school, Mr. Anderson continues to appreciate the environment via his hobby of kayaking across the Delaware River and Lake Nockamixon. He also enjoys watching his kids do the things they like, notably sports and plays.
"
AP History students are still trying to figure out if they can be successful in the class
— Mr. Anderson
Of course, any AP teacher worth their salt has a natural affinity for their subject. Mr. Anderson was inspired to go into teaching, and more specifically teaching history by his old Western Civilizations and American Government teacher, and cites that as he simply has a natural instinct to teach history, "it is my job to try and figure it out!" He further details this curiosity noting the subjectivity of interpretation, and that he appreciates whenever students, both new and old, tell him of new discoveries and evidence towards contrasting views of the past.
Not only aiming to educate his students on history, Mr. Anderson also specifies that he enjoys teaching AP due to the similarity it has with most college courses as opposed to other high school classes, stating that he likes "teaching AP because my first year in college history class was pretty overwhelming, so I hope using that type of curriculum in a high school setting will benefit my students so college will go better for them." 
AP is not without its frustrations, though. Mr. Anderson details that one of his primary goals for this part of the year is helping students to decide if they want to take the AP exams. The controversial change to the system has made students finalize a decision in October despite the exams themselves being in May. "AP History students are still trying to figure out if they can be successful in the class," Anderson said..
Mr. Anderson is also a coach for girls' track, as some student athletes may already know. This aspect of his career is a rewarding one as well, as he appreciates that he has "the luck and good fortune to work with some very impressive female student-athletes. Women that will make a mark on our world."