October Students of the Month
Colin, Staff Writer
November 20, 2019
Riley Kishbaugh, a freshman, sets the example for the rest of his ninth grade classmates. A football player for the freshman team he trains with a goal of making the varsity team next year and will likely continue playing on it for the rest of his high school career. Of course, he also enjoys spending his free time watching sports, as well as hanging out with his friends and socializing. Riley also expresses an interest in the STEM field, noting that his favorite classes thus far this year are Geometry and Biology. He specifies that, while he does not know exactly what he wants to do with his future at present, he knows he aims for a job in the scientific field, namely in biology. But for now, his primary goal for the year ahead of him is to keep up his straight A-grades.
Business teacher Mrs. Frisch nominated Eliza Menser, a sophomore. She partakes in a variety of interests and subjects, naming English and AP Seminar as her favorite classes for this year, and participating in the Environmental Science Club and the Future Business Leaders of America. One of her goals for the year ahead of her is to attain, and then maintain a leadership position in one of these clubs, and to make a positive difference for the peers around her. Apart from that, she also volunteers at the FISH Food Pantry, as well as Last Chance Ranch. Outside of school, she enjoys spending her time horseback riding, spending time as a part of the Interscholastic Equestrian Association until recently being a member of a show team. As for her goals in the future, she aims to maintain the success she has seen for her AP classes, and further down the line, look for work in the broad Literature and Science fields.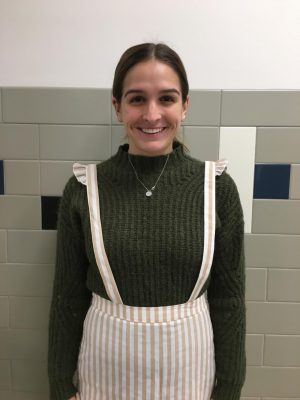 Science teacher Mr. Stoneback nominated Hannah Beil, a junior, for Student of the Month. Involved in a bit of everything available to her, including a variety of subjects, namely English and Anatomy, both the varsity swim team and varsity field hockey team, the local swim club, Key Club, Best Buddies, National Honor Society, Class of 2021 Reps, and Mini-THON, Hannah is a shining example of a star student. Her current goal is to find out what will be held in her future; she is in the process of finding out what career paths and colleges work best for her. At present, she is interested in both STEM-related work such as becoming a labor and delivery doctor, or a biostatistician, to more writing-oriented work, like in the field of journalism, or in the educational field as a teacher of some kind. Her top three colleges are Penn State University, Villanova University, and Moravian College.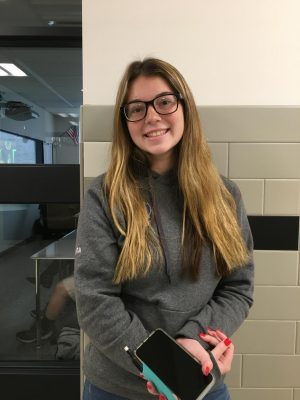 Madilyn Siuta is a senior, nominated for Student of the Month by math teacher Mr. Hood. Maddie expresses interest in a variety of things; her current favorite class is Political Science, she plays for the Golf team, headed by her nominator, Mr. Hood, works with National Honor Society, and volunteers for The First TEE, a nonprofit organization dedicated to teaching children how to golf. Prior to her time on the golf team, Maddie was also a member of the Girls' Basketball team. She balances all of this with the process of finding, applying, and getting into colleges. Her current prospective colleges are Penn State University, West Chester University, and LaSalle University, the latter two of which she plans to play golf. She aims to major in nursing to work as a traveling nurse in the future. In between her various educational and athletic responsibilities, Maddie works at The West End.