Quakertown Community School District Sues Vaping Companies
Part one of a three part series
Hannah, Staff Writer
November 21, 2019
Earlier this school year, a student was found in the bathroom, unconscious,  at Quakertown Community High School. This problem was sought out to be caused by the use of electronic cigarettes along with THC laced devices. What is this problem leading up to?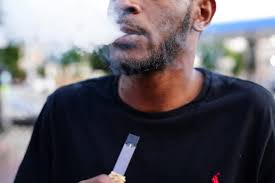 Throughout many different school districts along with Quakertown, there has been a rise in the consumption of vape devices.
Quakertowns superintendent, Bill Harner, believes this is a situation in which we must be cautious  of, "It's a serious problem," Harner said. "It's a growing problem at the high school; this is serious business." More recently it has been becoming worse and worse as time goes on. With more teens beginning to use these products, it is more difficult than simply putting an end to it.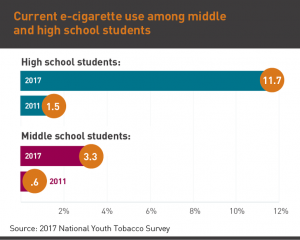 The school board sees this as a horrible issue and is dedicated to do whatever it takes to protect their students. Therefore, the litigation has become an option. Quakertown is in hopes of lowering the severity of the problem throughout the area. This lawsuit has come up recently, where the Quakertown school board authorized against the manufacturers creating e-cigarettes.  The JUUL company is seen as the cause of the rising epidemic throughout the youth, as in their product being luring to teenagers. JUUL products have the intent of helping avid smokers quit with a battery- powered device that gives off the same feel as a cigarette. As well as flavored pods, that can come of as enticing to teens.
"It's a scourge of our youngest generation," said Harner to CBS 3 Eyewitness News. He believes that this is greatly affecting generations to come, considering the behavior has not changed. Harner thinks that the lawsuit will be able to make a difference in the growing problem. 
Some people within the community are neutral about this lawsuit. They believe as though it may or may not help with the epidemic. Yet they do not have a definite side on which they are on.