The Neidig Elementary School Renovations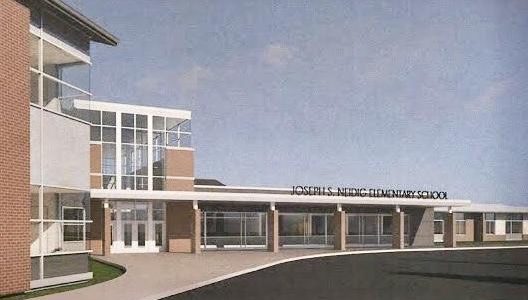 Yasmin, Staff Writer
November 20, 2019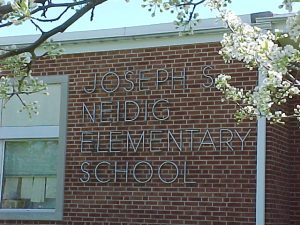 Joseph S. Neidig Elementary school was first built in 1959. The school has been around for many decades, and when you walk inside, it is almost like a time machine to the past. 
The school was home to many different students through its kindergarten through fifth grade classes. Throughout the last two years prior to the start of the renovation, there were numerous amounts of planning. The new and improved elementary school is set to be known as "the strayer of elementary schools." Strayer is the large middle school that holds up to 1000 students each year compared to Neidig's much smaller number of about 385 students per year. 
Currently, the construction on the school is in progress. The old elementary school was in need of renovations. It was small, and did not hold many class rooms. The only problem about the renovations, is the price tag. Some initial estimates average around 27 million dollars. 
Even though the price tag was heavy, the renovation was much needed. And while the old look of the school gives it character and originality, it also throughout time, can mess with students academics. 
A teacher at Neidig, who has asked to stay anonymous states that, "we are all very excited to see what it will look like. It will be nice to have a separate gym and cafeteria as well as a separate art and music room."
The teachers are only concerned with the renovations, would be seeing older students as often as before, for it is very nice seeing former students and watching them grow, but the renovations are needed, they also add. 
Sadie Diaz, a student at QCHS how is doing a field study at Neidig Elementary and was even a students there once, says that she thinks "There's going to be more space because they closed all the other schools so they are cramming all these kids into a super small school, there's going to be a lot more room for them"
Neidig Elementary is a small school, and cramming all the students into one school can get a little hard to handle, so the renovations are definitely going to be different, but nice and much needed change. Everyone is very excited for the new and improved school to open back up and get back to teaching the next wave of children and students. 
Some other articles about this topic are:
https://www.mcall.com/news/local/mc-nws-neidig-groundbreaking-20190529-goham6v5h5eu5h6yyiapjtld4m-story.html
https://www.mcall.com/news/mc-pictures-neidig-groundbreaking-20190529-nimuukhz6nbdxjp55u4rkerziy-photogallery.html