We Always Return to Netflix
Lea, Staff Writer
December 18, 2019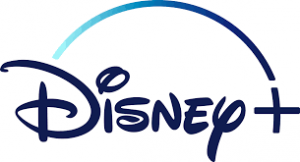 We all got the one week free trial for Disney+ and now since that has run out we all went back to Netflix. But, the childhood remanence is not over after Victorious aired its series on Netflix. Do not worry Netflix has signed a multi-million dollar deal with Nickelodeon so, get ready to crawl back into Netflix for more Nickelodeon throwbacks. 
The decade has ended and was making all of us teens nostalgic and seeking throwback shows and songs and Netflix found this out when Victorious was trending. So why stop there? Netflix signed a deal with Nickelodeon right after Disney+ set out and launched its own streaming app which gives the nostalgic chills with Hannah Montana and Wizards of Waverly Place. Netflix wanted to have that back on its platform so signing with another one of the biggest childhood networks it the best for their company and the nostalgic teens at home. 
Netflix stated after the deal,  "Netflix and Nickelodeon today announced that they have formed a new, multi-year output deal to produce original animated feature films and television series – based both on the Nickelodeon library of characters as well as all-new IP – for kids and families around the world."
Instead of just having the originals they are going to also make new shows for kids. With Netflix and Nickelodeon, they will make awesome shows and movies together with both of their creative flows. 
Do you think this was a smart move for Netflix? Sarah Wireman states, "Having Netflix sign a huge deal like this is a great business move" Wireman goes into, "This is true because Netflix can re-grab the attention of the viewers they had when victorious came out."
Disney+ or Netflix/Nickelodeon which do you think is the most popular with the youth? Tia Wittman explains, "If Nickolodeon does put the original shows and not just brand new ones they make Netflix could very well have a good competition towards Disney+" Wittman then goes into, "this is a great idea for Netflix to help them get many kinds of views and help re build over top of Disney+" 
Netflix is hoping to use Nickelodeon to help save their streaming service. In the article ,Netflix Signs Deal with Nickelodeon to Compete with Disney+, Muscaro states, "Perhaps this deal with Nickelodeon will help buy Netflix the time it needs to produce competitive original content," Muscaro continues by explaining that this is needed, "needed to compete with the big boys who already pose a huge advantage in that arena." 
A big change and a hopeful new beginning for Netflix and Nickelodeon when they begin there journey streaming together.