February Students of the Month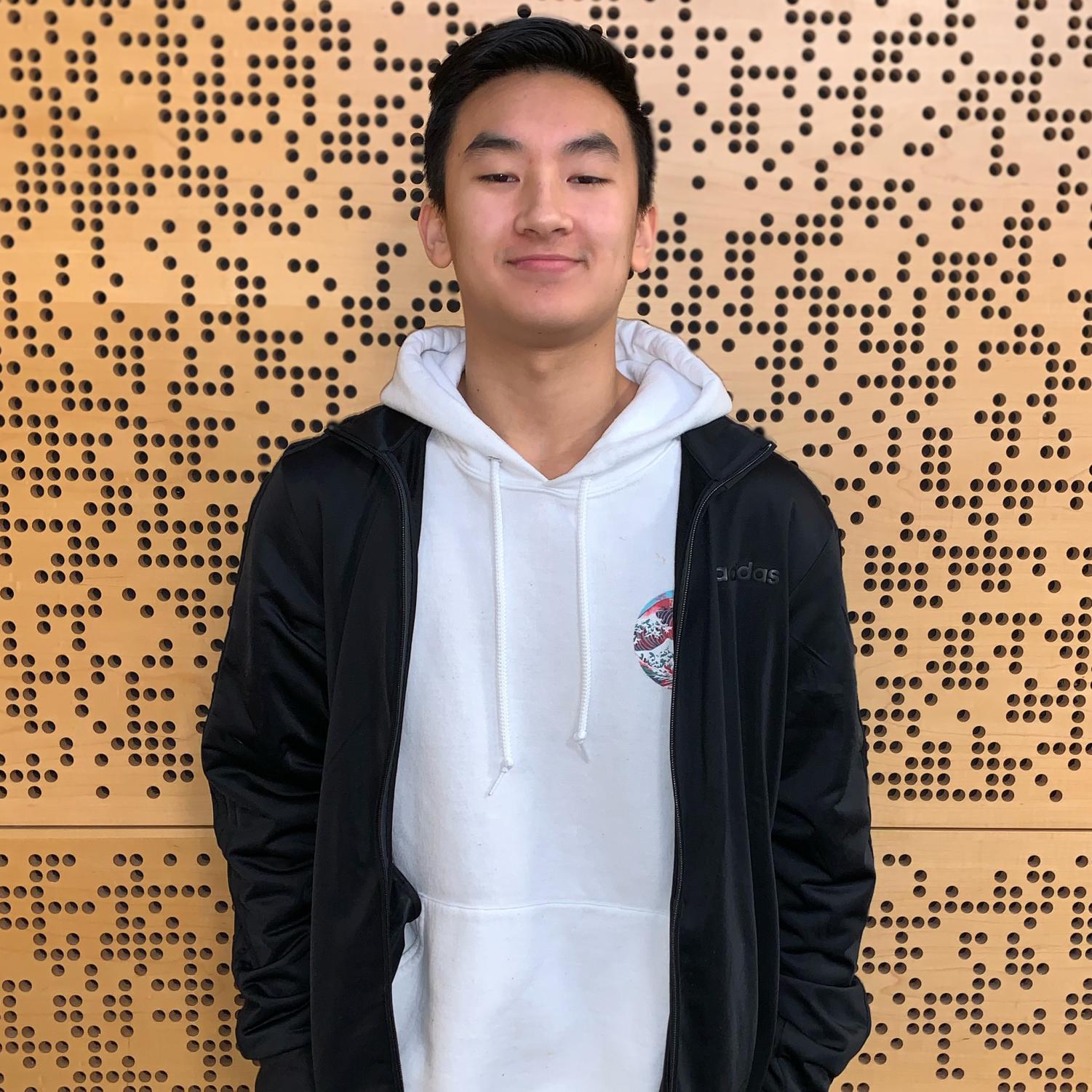 Jon Nguyen, a member of the Mandarin Club, is the Sophomore Student of the Month for February. Nominated by Ms. Ramirez, Jon is taking a great deal of high-level classes; English Honors, Mandarin 3 Honors, and Biology Honors, among others. Nonetheless, he cites his favorite class this year as AP World History, due to his interest in the subject and his liking of its teacher, Mr. Anderson. Jon uses his free time to exercise, using that exercise to let the stress of school off his back. However, he unfortunately will not be attending Quakertown next year, as he will be moving to New Jersey – something he looks forward to – and attending a new school, making new friends, joining new clubs, and taking more difficult classes than before, though he does not know all of his options yet. Beyond high school, Jon is looking into coding at a professional level, hopefully attending Villanova University, and possibly living in California.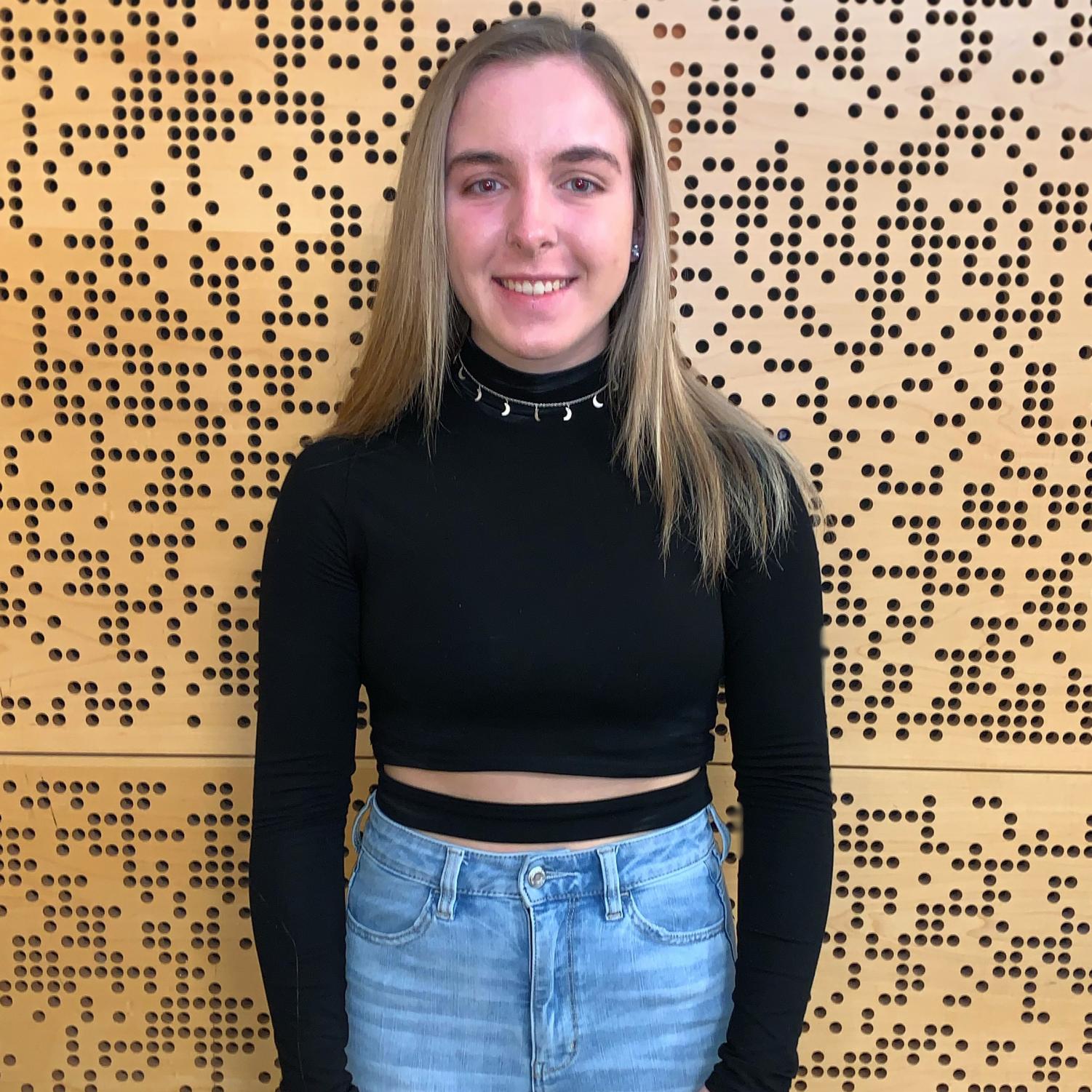 Rylie Murphy is the Junior Student of the Month for February, owing her success to the vast amount of school activities and clubs she is involved with, including but not limited to Cross Country, Track, Spanish Club, Key Club, National Honor Society, and Best Buddies. The work does not end, though, as Rylie is also taking a variety of difficult classes, such as AP English Language, AP US History, and AP Calculus AB, which she lists as her favorite class for the year. Outside of Quakertown activities, Rylie is focused on the path ahead of her, both on her classes next year like AP Literature and Political Science, as well education beyond High School. She plans to attend a four-year college for finance and accounting, looking to find work as an actuary in the future. She cites her favorite parts of Quakertown as the fact that the community and school are supportive no matter what path she may take.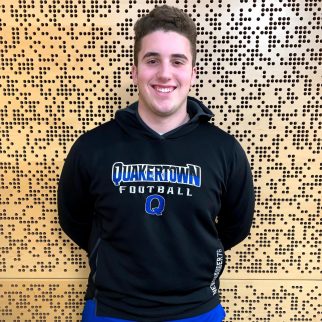 Shawn Newswanger is the Senior Student of the Month for February, nominated by Mrs. Leatherman, and it is no surprise why; being Captain of the Football team, President of Best Buddies, Vice President of Class Council, and in National Honor Society are no accomplishments to merely scoff at. Shawn is taking AP Government, Mandarin 3 Honors, and AP Economics, among other classes, but says English 12 Honors is his favorite subject due to his enjoyment of the TED Talk projects and presentations, as well as his friendship with Mr. Farley. He is currently looking forward to the Lip Dub similarly to Souderton's, excited because of how involved the entire school will be with it, likening it to a pep rally. Shawn will be attending Penn State and major in business, with a potential minor in finance. He says he would like to live in the Northeast of the United States, between his hometown and up to Boston, and have the ability to work from home. His favorite aspect of Quakertown as a whole is the friendly, open atmosphere of the community, feeling as though he is able to speak to anyone and everyone. He also appreciates the optimism and determination of the football time, no matter if it is in the wake of a win or a loss – the passion for the game is always there.