September Students of the Month
The 
freshman student of the month is Cole Matheny. He was nominated by Mrs.Sharpe. His classes include AP human geography, biology honors, and geometry. He is involved with the golf team and baseball through the school. Outside of school, he goes to the weight room or studies for his classes. This month, he wants to thank Mrs.Sharpe for making him work harder and Mr.Burke which encouraged good studying habits. He wants to go to Penn State or out of state, but doesn't have any other specific future plans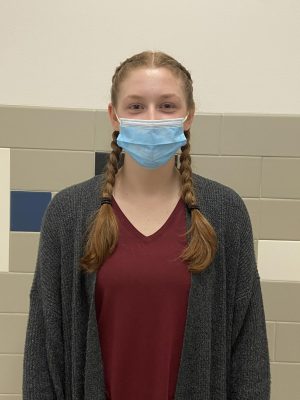 The sophmore student of the month is Sadie Schaffer. She was nominated by Mr.Smith. She is taking pre-calcu honors, biology honors, world history, sports and hospitality marketing, gym, and health. In school, she's involved in minithon and dance. Then outside of school, she dances and teaches dance and gymnastics at power and grace. She wants to thank all of her teachers for helping her this month. Some of her future plans include going to Ohio State college and becoming a physical therapist.
Aidan Svanda is a junior at Quakertown Community High School and was nominated by the golf coach, Mr. Ultman. Aidan takes web design, chemistry honors, English, us history honors, TV News, pre-calc, and engineering design development. When he's not playing for the Quakertown Highschool golf team, Adian is working on cars on the side. In the future, Aidan hopes to be a welder and continue his passion for engineering.
Yerin Yun is a senior at Quakertown Community High School and was nominated by Mr. Pallon. She is the student of the month as well as the outstanding student of the month and is being recognized by the Rotary Club. She is a highly involved student who loves watching movies and spending her free time outside. Currently, Yerin is taking a variety of advanced courses such as Political Science Honors, AP Physics, Mandarin Honors, Computer Science, and English Honors. Not only is Yerin an intelligent student, but she also thrives in our school community. Yerin is a part of the Girls' Tennis Team and will be joining the bowling team this winter. She is a member of FBLA, Qrock, Key Club, National Honors Society, Social Justice Alliance, Psychology, and Mandarin club. In the future, Yerin plans on attending a four-year university to study informatics and engineering. Yerin would like to thank several teachers for helping her this month: Ms. Liebel, Mrs. Wart, Mrs. Shanley, Ms. Li, Mrs. Sabol, and Mrs. Leatherman.