Turkeys May Be Out of Stock By Thanksgiving Day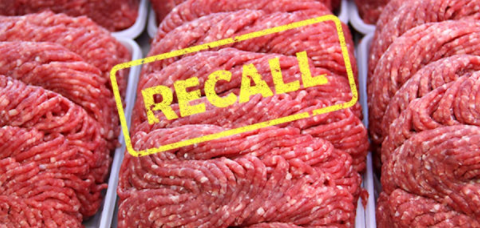 The food safety and inspection services have been recalling meat products for violations of certain criteria that allows the food to be on shelves in the refrigerated, frozen, and normal shelves. This will affect families trying to get turkeys for thanksgiving day dinner in unimaginable ways. Tradition will be ruined for a year leaving lots of families upset. Stores will have a big shortage of meat that will potentially make it impossible for many people to get turkeys. This will make alternative items for thanksgiving popular because of this issue. Food items being recalled is overlooked by people, and this could lead to mass panic in the public like the very beginning of the modern pandemic. The recall will not ruin the spirit to celebrate holidays, it will make room for brand new holiday dishes that people may or may not enjoy.
What types of food have been recalled and how recently? The most recent recall of meat happened in October and November according to the food safety and inspection services. The types of meat that people have to throw away are italian style salami stick products because the risk of salmonella the recall was on October 29th 2021, the next meat item that was recalled was frozen raw lamb recalled on October 21st 2021 due to not being reinspected, and other meat products. The total recall counted on November 1st 2021 was 684,774 pounds of products recalled over time. Due to the FSIS recalling certain meat products for the public safety, turkeys might be recalled due to concern of contamination it may get from being with other products that are contaminated due to being stored with products in grocery stores in the frozen and refrigerated area. The FSIS warns restaurants  to "not to serve these products. These products should be thrown away or returned to the place of purchase." Another thing that the FSIS reported on is "there have been no confirmed reports of adverse reactions due to consumption of these products." which is a relief that none of the recalled meat products made anyone sick yet from eating it. There is no need to panic because it just means people get to be creative this thanksgiving season, and make brand new dishes that were never there before. What to expect this Thanksgiving year and how to get by without a turkey on the table.
There are multiple alternatives to turkey like chicken, ham, steak, or others depending on how the family celebrates thanksgiving. It may seem like the end of the world is not having turkey for thanksgiving, but look on the bright side there will be turkeys next year for thanksgiving. It is going to be sad not to have turkey for thanksgiving. It is completely normal to feel disappointed in something that does not fit the expectations one is looking for. Time to take advantage of this situation and be creative with the thanksgiving season. to allow Christmas to be even better with new ideas to make it a once in a lifetime experience.
The reason why people should not panic is because there are people out there hoarding things in large amounts that affect everyday life, and if people are panicking that will lead into more panic than cause chaos. An example of this is toilet paper. Yes, toilet paper. Early in the modern pandemic stores around America witnessed a toilet paper shortage because people were panic buying toilet paper, and were told not to prepare in advance. "Please don't tell me that we are doing this again," a person tweeted out during this crazy time with that tweet was empty shelves one can speculate were toilet paper shelves. According to US Today, people are hoarding toilet paper again. They wrote in the article reporting this "but some shoppers are buying up all the toilet paper – again." How does this relate to the massive meat recall? The answer is people are going to hoard other things in mass panic that some meat products are not available for their dinner and start getting mass amounts of other products trying to find a single product that can replace one item.  
The meat recall will put thanksgiving in a strange situation because it will put a lot of people in panic mode over the storage of other products. Even though the food services inspection services are recalling certain products it does not mean it won't be available next year for thanksgiving. The meat recall won't be around forever, it's just a temporary thing set into place. It's not the end of the world not having an item at the table. It's ok to have a replacement for one thing on the table though people may argue no it's not ok. Hoarding items won't solve anything, it will make things worse by creating a loophole where it will repeat all over again.