Shop With a Cop: Quakertown's Favorite Tradition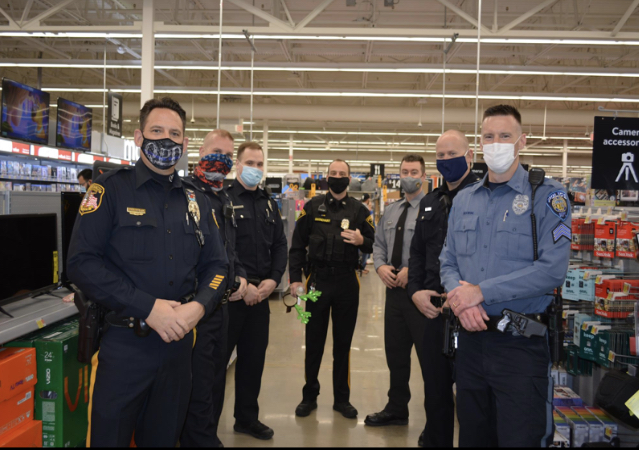 Shop with a Cop is a nationally known program that allows children to have a better, more affordable holiday with the help of police officers. The program helps aid children in growing a positive relationship with law enforcement by creating fond memories with officers during their time together. Quakertown Borough not only participates in this event but has for the past eleven years. This year reached higher than ever with numbers of 60 police officers and 250 children.
Quakertown Borough first hosted this event, starting in 2011, which gives every child a $150 Walmart gift card to buy their necessities, gifts, toys, and all of their holiday needs. As if the gift cards are not enough, sponsors and donors allow the program to give each child a backpack full of school supplies.
Since 2011, the amount of children that were accommodated in Shop with a Cop in Quakertown has multiplied by almost 18 times, stretching from 14 kids to a whopping 250. In 2020, Quakertown had 180 local children with $50,000 raised and then set a goal of 250 for 2021, which was hit and maintained by a provided $65,000 funded by sponsors like Calvery Church, Kulp Roofing, Quakertown's Farmers Market, and dozens of others.
On December 9th, 2021 15 local law enforcement agencies, accumulating to 60 officers, gathered at the Walmart in Richland Township. Stations involved included the Quakertown Police Department, Hilltown Township, Pennsylvania State Police, Dublin Borough, and a handful of others who gave their nights away and enjoyed time shopping with the kids. 
Officer Timothy Murphy, Sergeant of Hilltown Township, explains his time with the kids as joyous and heartwarming, "My favorite community event of the year. Being a part of something so awesome is an absolute privilege. This year we were able to bring a brighter Christmas to 250 families; all of which were made possible by community donations. I almost feel selfish volunteering because I truly believe I have just as much fun as the kids". 
The officers that participated not only felt pride in their stations but enjoyed themselves while doing so. Families in need that were and will continue to be sponsored by this annual event are beyond grateful for what this community does for them. The holiday time allows Quakertown as a whole to help others in need through this program whether it be through directly participating and volunteering their time at Shop with a Cop or even donating and sponsoring recipients. 
How to Apply/Sponsor for Shop with a Cop :
Since the event has already passed, applications are no longer being accepted until a further date. However, the Quakertown Borough's website makes donating easy. All proceeds go directly to a child in need. PDF needed: Shop with a Cop. Volunteers are also needed closer to the event to help with gift wrapping, registering kids, and hosting the event. By helping with this program, smiles will be brought to kids that are in need of one.