QCHS Senior, Caleb Einolf, Heads to Swim States
Quakertown's high school's swim team endured a long, but rewarding season. Beginning in early November, the swim team began training for their season and had some amazing accomplishments, both personal and as a whole.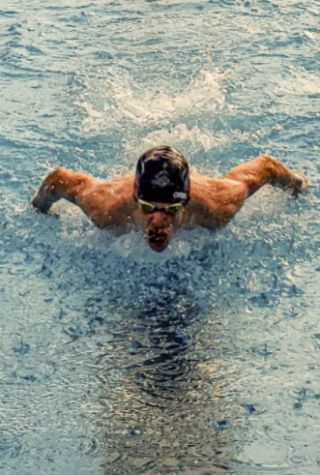 Caleb Einolf, a senior at QCHS, quickly rose to the top of his game and pushed himself to be the best he could be. Not only was he a motivational captain, but he always ensured everyone enjoyed themselves during the tough season. 
While handling the pressure of being a captain of the swim team, Caleb also had astounding times in his events. In February, he joined his teammates in going to districts where he swam the 100 back and the 200 IM. Post districts, he earned the invitation to go to states for both of his events. After finding out he was going to states, he claimed "I was so excited, it was my goal the whole season".
Caleb made his way to states this past week at Bucknell University which was kicked off on Wednesday afternoon. He completed both of his races with times of 52.22 seconds in his 100 back and 1:56.59 seconds in his 200 IM. He placed 14th and 2oth place in said events.
After states, Caleb said, "I didn't get my best times, but it was a really good experience since I got to swim with people who were all fast or faster than me". Although he did not seem impressed with his times, Caleb kept his head up stating "a bad performance is not something to be upset about, but rather use it to motivate yourself at practice". 
Caleb spoke on this past season as something he will remember forever and he is beyond proud of his team and their accomplishments. In the future, he plans on swimming in college but has yet to commit to a school yet. 
Another Quakertown swim team captain, junior Lilly Bauz, remembers Caleb as a teammate that she could always look up to and count on. "As Caleb's fellow captain and one of my best friends, it has been an absolutely incredible experience. Caleb never fails to make someone smile. He is an extremely hard worker and super dedicated. "He not only works hard, but he encourages others to do their best. He will accomplish anything he puts his mind to. I'm very proud of him." 
His motivation throughout this season has shown through his progress in times and effort. Caleb made every practice his best practice and always put in that extra 1% to better himself thanks to his coaches. After speaking about motivation with Caleb, he stated "I think I'm really good at motivating myself, but my coaches and peers have always motivated me a lot this season as well".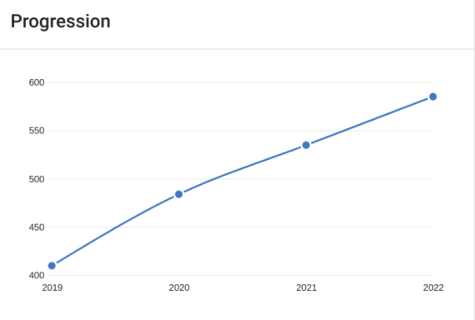 Caleb has been on the high school swim team all four years of school, which is visualized by his decreasing times in his events. His 1oo backstroke dropped from 1:02.08 seconds in 2018 to a quick 52.11 seconds this season. As if those times are not impressive on their own, his 5o freestyle was also cut down by over 2 seconds within the past four years and his 200 IM was cut by a lengthy 16 seconds. 
Quakertown's swim team will miss the environment and laughs that Caleb provided the team. Both his coaches and teammates send him farewells as the season comes to a close and wish him the best of luck with his future in swimming.