The Disappearance of Dr. Seuss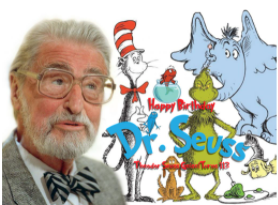 As a child, I grew up celebrating Dr. Seuss Day in elementary school. At that time, it was not Read Across America Day, it was Theodor Geisel's birthday, a man commonly known as Dr. Seuss. Every year on this day parents would make their kids green eggs and ham, teachers would spend the day reading us our favorite Seuss books, and students would have class celebrations based on the esteemed stories. But in the past few years, this day has shifted further from celebrating the ever-famous children's author and more towards reading in general. 
Read Across America Day was founded in 1998 by the National Education Association with the goal of promoting and encouraging reading among children. The day comes around on March 2nd every year, otherwise known as Dr. Seuss' birthday. Throughout the 1900s and early 2000s, he was an extremely popular children's author who wrote entertaining stories for kids to enjoy. His popularity stayed strong throughout most of Gen Z's childhood, but lately, he is not very popular with his former readers. In the past few years, people have been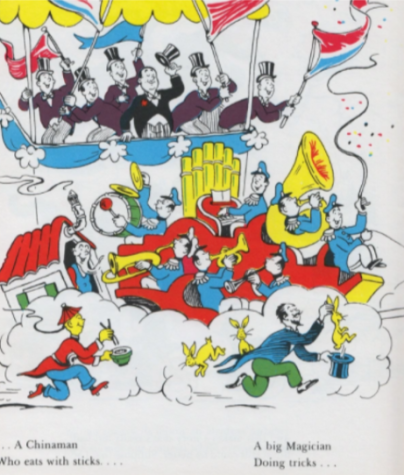 finding out that his stories depict acts of racism. A 2019 study from the Conscious Kid's Library and the University of California-San Diego researchers found that "Of the 2,240 (identified) human characters, there are forty-five characters of color representing 2% of the total number of human characters," and that a lot of the stories include topics following the theme of anti-blackness. What this means is that Seuss is depicting his characters of color as animals rather than humans, following harmful, racist stereotypes. Additionally, the study found that almost all of his characters of color are males playing dehumanized roles. His books have a complete lack of any women characters of color. Many stories, most significantly including "And to Think That I Saw It on Mulberry Street," contribute to Asian stereotypes as well.
Some elementary schools are completely ridding their curriculums of anything related to Dr. Seuss. This includes Loudoun County Public Schools in Virginia, which advised their teachers "to not connect Read Across America Day exclusively with Dr. Seuss' birthday." They stated that children still have access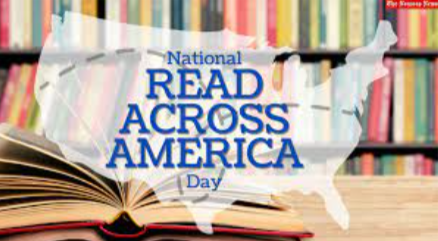 to any of the books of his that they want in the school library, but the day is no longer focused on him in their schools. An elementary school teacher in North Penn School District explained that the same occurred in her school. The day focused on reading in general rather than on Dr. Seuss's book in particular. 
As a student, I volunteered at Richland Elementary School's Read Across America Day celebration. Instead of spending the day reading, students participated in fun activities based on books, some including Seuss' books. One game in specific consisted of kids racing with balloons, inspired by the book "Hop on Pop." They also had books available for students to read when not involved in an activity, including Seuss' books. Although Richland did include Dr. Seuss in their Read Across America Day, there was a wide variety of other authors featured in the day as well. It is safe to say that Dr. Seuss Day is no longer what it used to be. 
This topic is tough to consider because both sides of the issue have good points. On one hand, children should not be exposed to racist or sexist material at a young age (especially in the form of entertainment). If children are exposed to racist content, then they may start to believe it is okay and could subconsciously grow up with a racist mindset. Additionally, children of color should not have to grow up seeing racism in the stories that are supposed to bring them happiness. However, is completely removing these books from students' childhood the right way to avoid this issue? Children should be able to grow up with the books their parents and siblings grew up reading and should be able to form their own opinions on the stories. 
Seuss has acknowledged the fact that some of his stories appear to be racist. Some of these instances include drawing Asian characters as yellow, referring to Asian people as "Chinamen", contributing to harmful stereotypes, and depicting characters of color as animals. Yet, it should be taken into consideration that most of these books were published during the 1900s, a much different time than now. Seuss has edited some of his more disrespectful books, redoing racist pictures and removing certain lines. As of now, six of Seuss' most controversial stories are no longer being published. Is this truly the right path to go down? If these children's books from the 1900s can be removed for being interpreted as too racist, it brings up the question of what makes a book too racist to stay on shelves? This can allow for more and more books to disappear from libraries, despite their impact on lives or history. Racism is never okay, but neither are the current acts of cancel culture when it comes to literature. 
These books can continue to be read without their issues taking the spotlight over the main points. For example, Disney Plus, a popular streaming service, shows warnings before certain movies, explaining that they include racial stereotypes that '"were wrong then and are wrong now," and that the content contains scenes that perpetuate "negative depictions" of people and cultures. Instead of ending the

distribution of Seuss' books, include warning labels acknowledging the scenes of racism, so children can still enjoy and learn from Dr. Seuss' books and parents feel comfortable sharing. Dr. Seuss, a man of the early 1900s, was not the most politically correct when it comes to his stories. However, it cannot be said that he was not an amazing author who made many kids' childhoods more imaginative. We should not rid our children of creative, educational stories just because of controversy. We need to learn, not remove.