The 2022 Met Gala Review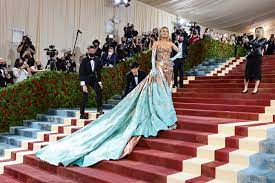 The 2022 Met Gala Review
The Met Gala is a time when some of the biggest fashion icons come together and wear extravagant attire to fundraise for the Metropolitan Museum of Art's Costume Insitute located in New York City.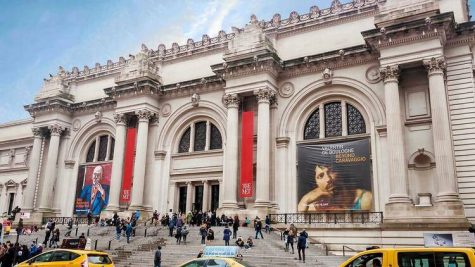 The guest list is invite-only and sent out by the chairwoman of the event, Anna Wintour. Wintour is the editor-in-chief of Vogue and has been since 1988. She has been organizing the Met Gala since 1995. The guest list is extremely exclusive and only A-List celebrities are invited. Around 600 celebs attend the event. These celebrities include Blake Lively, Kendall Jenner, Megan Thee Stallion, Emma Chamberlain, Gigi Hadid, and many more. One celebrity, in particular, that is from Allentown near Quakertown is Sabrina Carpenter.
During the event, celebs walk the red carpet to display the new looks that they partnered with top designers to create. Some of these designer brands include Vogue, Gucci, Balenciaga, Dolce & Gabbana, and many more. After walking the carpet they enter the museum and enjoy the museum's art pieces according to insider.com. They stated, "While doing so, they usually take some time to look at the museum's art." After exploring the museum the celebs enter the dining room for their dinner.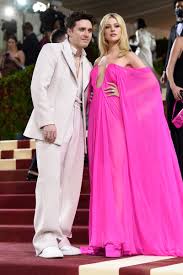 Creators of the Met Gala keep this event exceptionally private with the guest list being kept disclosed till the day of the event. Allowing it to be an even bigger deal when the guests arrived and who they are wearing. The theme of the event also is a major staple for the Met Gala. This year's theme was the second part of In America: A Lexicon of Fashion. Some called it Gilded Glamour, making outfit staples based on the times of the 1870s – 1900s. According to the Oprah Daily, they stated the top 10 best dressed Met Gala attendees were, "Blake Lively & Ryan Reynolds, Alicia Keys, Glenn Close, Kris Jenner, Emma Stone, Kim Kardashian & Pete Davidson, Claire Danes & Hugh Dancy, Sarah Jessica Parker, Henry Golding & Liv Co Golding, and Lizzo." One Quakertown student stated she liked Blake Lively's outfit the most out of all the looks on the carpet. These attendees all pulled out breathtaking designs that they could showcase for the event. The Met Gala raised approximately 17.4 million dollars for just this year alone. This money comes from sponsors who donate money to the Meseum. This amount just shows how much of a stand-out event the Met Gala truly is and how it will be around for many more years to come.