Quakertown Highschool's Superhero Teacher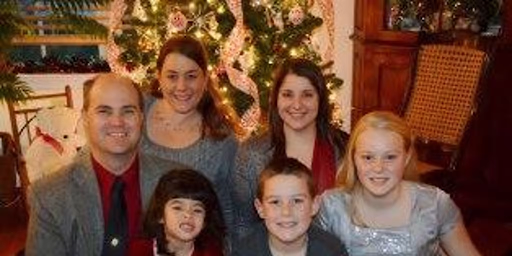 Quakertown Highschool not only has an amazing ESL (English as a Second Language) program running but is also blessed with amazing teachers standing behind it. Many students have recognized Mrs. Alaina Wert as an inspiration in their education thus far when it comes to excelling in English and their education overall.
Mrs. Wert graduated locally from Pennridge High School and further continued her education by receiving her degrees from La Salle University and West Chester University. She spent her 11th grade as an exchange student and also spent a semester in college in Granada, Spain.,; Teaching for over 20 years, she has motivated and brightened her students every school year. As well as teaching, Mrs. Wert is also a mother of four children which is shown through her giving personality.
After being welcomed with open arms into her classroom, Mrs. Wert referred to her room as a safe place for all students. She explained that "It's always a party in here", with students coming in and out with school work, questions, stories, and even the occasional drama fill in. Mrs. Wert has made it a point in her career to form relationships with all of her students whether it be through knowing their best learning systems or even the environment that they are most comfortable in.
Her day starts off with advanced English for first period as well as fourth period. Her classroom also provides academic support during second and sixth period. Her fifth period teaches intermediate English and her last period of the day is beginner English. Even with juggling each and every one of these different level classes, you will not see her without a smile on her face.
An aspect of her classroom that many enjoy is the fact that her room is a place that any student can go to when they need it. Mrs. Wert is there from the second the bell rings in the morning to the last bell of the day helping her learners with whatever they may need. Students flow in and out with tests and essays throughout the day and she is consistently accommodating their needs. 
Wert speaks on the relationships she has built between herself and the students. "I believe that students need to not only feel but know that they are important to you.  We as teachers ask a lot from our students.  When there is a level of trust and mutual respect, everyone works harder.  I hope that my students always know that I am here to support them and push them to do their best."
Although educating her students is a number one priority, she also prioritizes the future of her students. Mrs. Wert has ensured that each of her seniors has applied and chosen a college, tech school, or future career. She has spoken and caught up with her seniors about scholarships and has reached as far as to call schools to check on progress with applications, dorming, and transferring. 
The warmth of her room is brought together through the family aspect that is created through the relationships she has made with the high school as a whole. Anyone could walk into her room not knowing Mrs. Wert and they would be greeted with a smile, conversation, and even listening ears. She provides advice and help to her students whether it be by finding and ordering prom dresses or simply giving them a water bottle and snack. 
The kindness that she provides Quakertown High School is overwhelming. "We have to be kind, it's a mean world out there", Mrs. Wert spoke on the fact that treating others the way that you would want to be treated is beyond important.
 "We're a family and no one can break that".Sitting behind every great school is teachers that make it great. Mrs. Wert is seen as more than a great teacher, but rather one that makes or breaks a school. Her knowledge, empathetic attitude, and strong will make the Quakertown Highschool ESL program what it is today.