Waste and Recycling in Pennsylvania Schools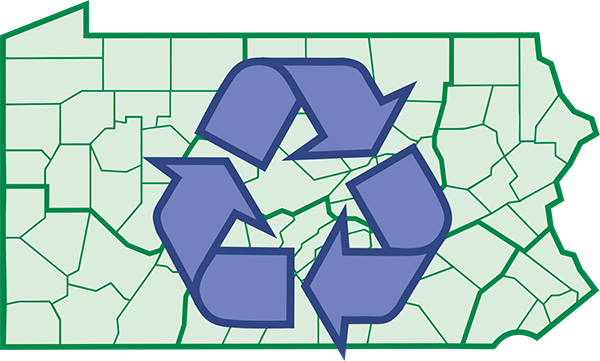 Recycling and being environmentally conscious is very important not only for the earth but for our local township. As of late, global warming has been at the highest we have recorded. According to NASA, global temperatures were -0.27 degrees celsius in 1920, and in 2020 temperatures rose all the way to 1.02 degrees Celsius, which is a difference of 0.75-degree celsius. We can help slow global warming by lessening our waste production, but what steps is Quakertown High School taking to reduce its waste production? They may be doing less than you may think. Many classes have recycling bins, but are these recyclables recycled?
  Some people have said otherwise. multiple teachers have gone on account saying that the recycling goes into the same bin as the non-recycling waste. Not only is this harmful to the environment because it increases the waste that goes Into landfills and the ocean, but it is deceptive in the way that there are recycling-specific bins that are used for recycling but not recycled. While Mr. Dinny commented on how much waste we produce and said, "I would hope with the districts push for more digital work, especially post-pandemic, that our waste productions are far less than the years prior to the pandemic. But so that's in terms of paper waste, food waste, as I'm sure you are aware, the state considers a whole meal three items one of which must be a fruit or vegetable, and that was not received well by the student body with would prefer to have just a slice of pizza. because the state requires a means to be a slice of pizza, an apple, and maybe something else on the side. I do believe that food waste has increased in terms of that. While the paper waste has decreased, I do believe the food waste has increased." When asked the question," how much waste do you think we produce at a weekly amount in regards to trash?"
  With this said, it also brings up the talk about food waste, and how much perfectly good food is getting thrown out on a daily basis. An easy way to fix this food waste problem is by changing the state mandatory lunch. Currently, lunch is the main food like pizza or a salad, with a drink like milk, and a fruit or vegetable. A majority of kids would much rather just eat a slice of pizza, so they throw out the fruit or vegetable, which is a lot of wasted food that could have been saved for the kids who would actually eat the food. This problem, mixed with recycling and trash waste, is really harmful to the environment. We need to actively work to improve the environment and the planet we live on.  This simple problem of recycling can be solved very easily just by doing a few things. We need to start doing our job as humans, and citizens of Quakertown to save our environment and keep this planet happy and healthy. Ways the school can also help limit other waste is by actually recycling.
 By recycling, the waste will be repurposed into new materials that can be used in schools, like chairs, desks, and lunch trays. Recycling is one of the keys to saving our planet and the high school contributing to this cause is something that will help.  This still is a challenging situation and there are many ways to fix this problem. By working with the school, I have no doubt that we can fix this problem. And Quakertown's change in waste production can help put pressure on other schools in our area to change their harmful environmental impact Because this is a state-wide issue and is not just Quakertown alone. For more information to help slow rapid global warming and pollution please visit these links: