Meet Jennifer Carolla, New House Principal
Colleen, Staff Writer
September 28, 2019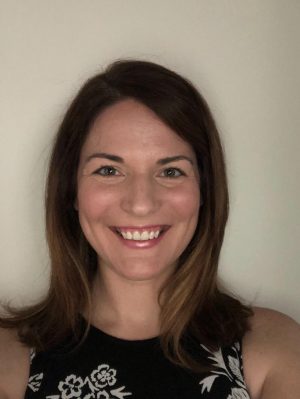 "Wait, who is she?" A junior questioned during first lunch. 'She' is Jennifer Carolla, the new house principal for the 10th-12th graders with last names A-L.
Carolla brings positive energy as well as counseling expertise to Quakertown High School.  "Understanding traditions here and understanding the great work that's already happening [at QCHS]" is Corolla's number one goal right now. "I hope to be able to contribute my skill set and my past experiences," Carolla added. "This is more about taking an already great school to the next level."
"I view this as a tremendous opportunity to learn and grow," Carolla said, "Not only professionally, but personally." She hopes to build relationships as well as a community here. She is an extreme advocate for career readiness, no matter what path a student decides to take. She says, "It's not a one size fits all kind of path."
Born in Philadelphia, Carolla spent her high school years involved in student government and the school newspaper. She knew from a young age she wanted to go into education, originally teaching, but through her work in college admissions, she discovered her passion for helping students navigate their lives and got her master's degree in counseling.
Carolla attended St. Bonaventure University, where she received her undergraduate degree in both English and Spanish. Just this past December, Carolla received her principal's degree through Penn State.
Carolla has a soon-to-be 10-year-old daughter and loves to spend time with family and friends. Travelling is also a big part of her life. Her favorite place to visit is Seville, Spain.
She enjoys the vibrancy and youthfulness of the school environment, which she claims helps contribute to a growth mindset. "Life is all about taking calculated risks and growing from them," she stated, adding that high school is a time to do just that.
Juan Soto, an administrator at Quakertown, said he looks forward to working with Carolla. "She is very nice," Soto added. "I think she will bring positivity."
Always encouraging respect and kindness, Carolla's biggest pet peeve is students disrespecting both authority and more so, each other, saying, "I really cannot stand when students are unkind to each other that is my number one."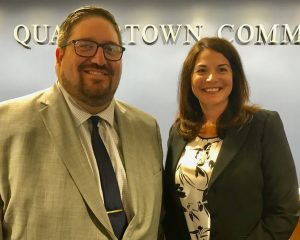 She does have one goal: "First and foremost, I am really excited to be here, and I do believe it is a privilege to be able to work with them as they go through high school," she said.  While adding that her goal is to be accessible to students and as they learn and grow, and that her position is not only disciplinary but as a resource for students. "I just would really like to thank both the students and faculty for being so warm and welcoming," Carolla finished.