Meet Mrs. Urqhart, Assistant Band Director
Carroll, Staff Writer
September 27, 2019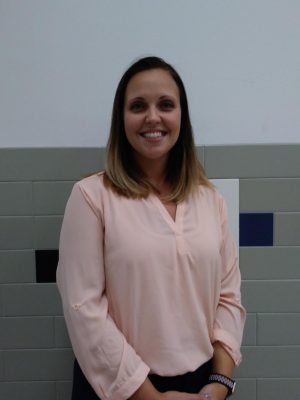 Mrs. Urqhart is the new assistant band director for the Panther Marching Band as well as the new Strayer Middle School band director. She started playing the clarinet in 4th grade and by the time she was in 7th grade, she knew she wanted to be a band director.
Dr. Yozviak (former band director) and current band director Mr. Parker, inspired her to want to give back to future generations what they gave to her. After graduating from Quakertown Community High School, Mrs. Urqhart went  to West Chester University. She graduated in December of 2011 and went back for her masters in 2014-2016. During college, she did come back for a short time as visual staff for Panther Marching Band.
She has taught high school band at Oxford High School, middle school band in the Lebanon School District and Hempfield School District, then taught elementary band at Ridley Elementary School eventually becoming the new band director at Ridley Elementary.
Over the summer, she came to Strayer Middle School. Mrs. Urqhart is excited to be working in Quakertown and wants to bring a positive impact to the school and her new students.