President Biden Follows Through With Campaign Pledge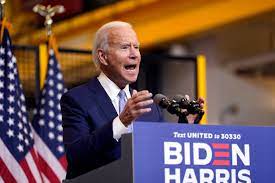 When Justice Stephen G. Breyer fulfills his plan to retire, President Biden plans to follow through on his campaign promise of nominating a black woman to the Supreme Court.
Justice Bryers has served a successful two decades on the Supreme Court. He wrote many of the court's legal decisions and played a big role in generating general agreements between both political parties. With his upcoming retirement, Biden plans to take the opportunity to follow through with the promise he made during his 2020 campaign. Biden promised the people that if he were president, he would make sure to nominate a black woman into the court to fulfill his commitment to achieving racial justice.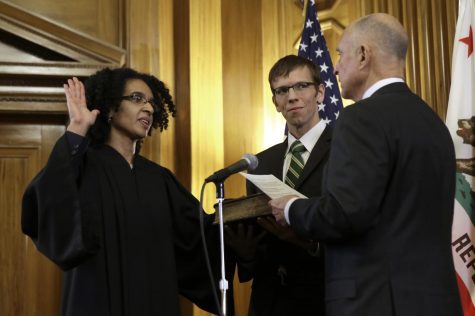 Currently, there are 12 female African American candidates, with three front-runners. The most professionally diverse candidate is Federal Judge Ketanji Brown Jackson, who served on the U.S Sentencing Commission and is a former public defender. Justice Leondra Kruger, a state court judge, is another strong possibility. Lastly, Michelle Childs, a South Carolina-based judge is the third top option. All three women are strong candidates because of their amazing legal credentials.
Conservative commentators believe it is an unnecessary promise that focuses more on the nominee's skin color than qualifications. Though these concerns are valid, they fail to see that his appointment of a black woman follows an important tradition that ensures that the Supreme Court remains diverse. For example, over 40 years ago President Ronald Reagan pledged a similar promise regarding diversity in the supreme court. At the time, President Reagan had a list of possible candidates, men, and women, but still ended up nominating Sandra Day O'Connor. Out of the original list of candidates, Reagan felt that O'Conner, a woman, had the best qualifications. In fact, she was an influential justice who paved the way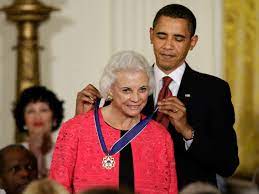 for more diverse involvement. According to The New York Times, "our history shows that the process of reaching out to expand the personal backgrounds of the justices has often produced stellar jurists who made historic contributions to the court and our judicial system." This strategery of diversity was proven effective once before and Biden is now attempting to put it into action once again. Biden promises that the person he nominates "will be somebody with extraordinary qualifications, character, experience, and integrity." In the end it comes down to how the job is done, not the person doing it.
Eliminating discrimination is among the most important foundational goals of this country. According to a local Quakertown citizen, "women and African Americans are underrepresented as a percentage of the population on the Supreme Court." This statement is reinforced by the fact that until the 1970s, both people of color and women were stopped from holding important legal positions. Present-day, the consequences of these actions are attempting to be reversed. Women will never be seen as equally powerful to men if they are yet to hold powerful positions. If Biden were to nominate a black woman for the supreme court, he would be proving that gender and race are irrelevant to skill and knowledge. This could only be the beginning of a diverse government, where every gender and race are shown holding equally important roles.
The Supreme Court affects over 300 million people, yet has only had two black justices serve. The Supreme Court affects all of America by issuing important decisions that unify all Americans but fails to represent everyone. According to Biden,"The Supreme Court should look like the country." A country with a diverse population should be overlooked by a diverse government in order to ensure trust.