New Mexico's New College Tuition – The Opportunity Scholarship
In New Mexico, one of the rising topics that have crossed not only the people of New Mexico's minds but as well as many other U.S. states is their new legislature making college tuition-free for New Mexico residents. It is known that college tuition can be expensive and lead to student debt. This new legislature can help end that problem. According to Durango Herald, " Gov. Michelle Lujan Grisham signed Senate Bill 140 – the New Mexico Opportunity Scholarship Act – making college tuition-free for most New Mexicans and for tribes contiguous to the state."  Gov. Michelle Lujan Grisham signing this bill is a newfound way for New Mexicans to begin their college education, freely. 
 Finding funds to help further people's education are immense, this bill can help aid the citizens of New Mexico. This legislature is replacing an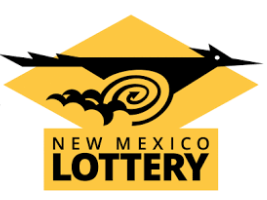 old New Mexico bill named the Lottery Scholarship. New Mexico Higher Education Department describes the bill as something that it,   "will pay up to 100% of tuition (up to an undergraduate degree) for students who meet the eligibility criteria." Some of these criteria include that a student must be a resident of New Mexico, maintain a 2.5 GPA or above, and enroll in 15 credit hours per semester (Four-year University). 
The difference between the Lottery Scholarship and the new Opportunity Scholarship is the amount of money being put into it. The Lottery
Scholarship only aids tuition costs for students, whereas the Opportunity Scholarship aids all tuition and fees (room & board) that students must pay for a University. 
Though some feel this is a great implant others' opinions differ. One Quakertown student suggested, "PA should not; taxes will rise." They are stating here that Pennsylvania should not input this new legislation. Tuition cost causes immense discussion and New Mexico implementing the Opportunity Scholarship can further this debate. The Opportunity Scholarship can allow other states to view how this impacts students and how adding it to their college systems could be detrimental or effective.