Holiday Trivia Recap and Mini-Thon's Future Plans
Jake, Staff Writer
December 16, 2019
Mini-Thon's Holiday Trivia featured a multitude of ugly sweaters, holiday cheer, and a community of Panthers meeting to support a quality cause. It successfully raised $220 for its FTK Fund through team admittance costs, pictures with Santa, and baked goods. The Snow Bunnies (Keishla Rodriguez, Hannah Buckley, Gianna D'Angelo, and Aiden Schnitzler) won over the other five teams competing. Questions ranged from weather patterns, holiday travel, the decade in review, Kwanzaa/Hanukkah/Christmas traditions, and holiday history.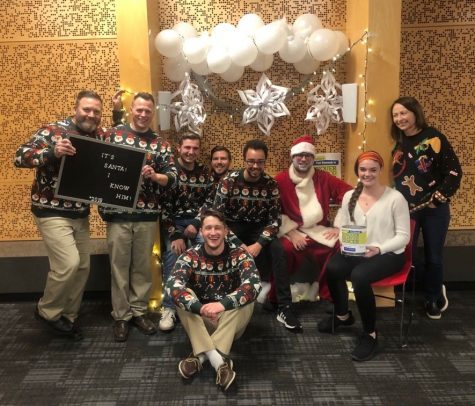 Rounds one and two featured a Jeopardy-style question board in which each team would pick a category/point amount and answer the question individually by team, with other teams able to steal following incorrect responses. The last question asked for Final Jeopardy, "How many times is the phrase 'Let it Snow' said in the song 'Let it Snow, Let it Snow, Let it Snow'?" saw the Snow Bunnies victorious with an incorrect response, yet a low enough bet to lock up the lead.
The Snow Bunnies dethroned Father Time and Friends (Mr. Mackey, Mr. Farley, Mr. Burch, Mrs. Eisenmann, Barrett Reiss, Jake Berton, Nolan Hibsman, and Halle Frederick) as champions from last year's trivia. The blow, I admit, crushed our team, but congratulations to the Snow Bunnies, and I hope the trivia tradition will continue for years to come!
Barrett Reiss, the committee's social media director, described Mini-Thon's future in the coming months, detailing their plans to hold a fundraiser each month from January up until the event in April. Although not finalizing or disclosing a date, the club plans to run a Pancake Breakfast sometime in mid to late January at Applebee's. Additionally, Mini-Thon will continue the tradition of the Dodgeball Tournament after school one day in February, so prepare your teams! Lastly, and most interestingly, Barrett detailed a potential fundraiser in March in which the school will host a Globetrotter-esque team, with the committee receiving half of the event's profits. Mini-Thon will release more details on these ambitious fundraisers in the future, so make sure to follow them on Instagram (@qchsminithon) and Twitter (@qchs_THON).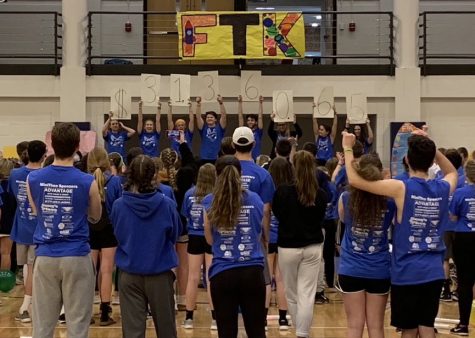 When asked the status of the club and its coordination, the two officers highlighted the importance of communication, citing it as the prime hindrance to any fundraiser or club-sponsored event. As long as they assign members to multiple jobs, and ensure their focus on the duty at hand, the two officers emphasized that the committee can accomplish any task, no matter how intimidating.
Barrett and Sarah Stofik, the club's social media coordinator and president respectively, hope to raise their totals from last year by reaching and surpassing $31,000. According to Sarah, the club has already accumulated a few thousand dollars from their white-out t-shirt and Pura Vida bracelets sales, likely increasing that total with trivia.
As Mini-Thon slowly approaches, we as Panthers, as well as our community, will hopefully continue to support this locally-run, honorable cause and raise our donation from last year! Remember, all these fundraisers and activities happen For the Kids, so keep donating!