2010s Decade Review
Jade, Staff Writer
December 17, 2019
As the 2010 decade is coming to an end, we start to remember all of the important events that have happened in that time frame. We will always look back on these memories.
Barack Obama, a Democrat, took office and began presidency on January 20th, 2009 when he was voted as our 44th president of the United States and ended on January 20th, 2017. On January 20th, 2017, Donald Trump became the 45th President of the United States after winning by 77 votes.
On December 14th, 2012, after 9:30 am, Adam Lanza, a 20-year-old, shot and killed 26 people, including 20 children between the ages of six-seven years old and six adult staff members at Sandy Hook Elementary School in Newtown, Connecticut. Lanza killed the principal and the school psychologist, a teacher and her fourteen students, another teacher and six of her students, a special education aide, a behavioral therapist and two other staff members. Eventually, Sandy Hook was demolished and remodeled. December 14th, 2019 will mark 7 years since this tragedy.
During the famous Boston Marathon on April 15th, 2013, two homemade bombs were placed near the finish line, killing 3 people and injuring 264 people. These two bombs exploded 12 seconds apart near the finish line at approximately 2:50 pm. 
On May 20th, 2014, same-sex marriage was now legal in the state of Pennsylvania when a federal district court judge ruled that the Commonwealth's 1996 statutory ban on recognizing same-sex marriage was unconstitutional. And in June of 2015, same-sex marriage, the supreme court ruled that same-sex marriage was legal in all 50 states.
On February 4th, 2018, the Eagles took it home and won the Super Bowl Lll, winning 41-33, playing against the Patriots. After bringing home the win, the team came to visit Philadelphia and put together a parade for all of their fans to celebrate with them. 
To start off, on February 14th, 2018, Nikolas Cruz, a former student of Stoneman Douglas High School opened fire from 2:21 to 2:27 p.m killing 17 students and injuring 17 students; Alyssa Alhadeff, Martin Duque Anguiano, Nicholas Dworet, Jaime Guttenberg, Luke Hoyer, Cara Loughran, Gina Montalto, Joaquin Oliver, Alaina Petty, Meadow Pollack, Helena Ramsey, Alex Schachter, Carmen Scherntrup,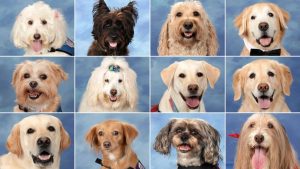 Peter Wangwere killed in the shooting; One of the geography teachers, Scott Beigel, killed after trying to escort students back into his classroom and Aaron Feis, the assistant football coach that put himself second and jumped in front of students to protect them from the bullets. Now that it has been more than a year, the High School students are dedicating one of the yearbook pages to their therapy dogs, that have helped students through their tough time after the massacre happened.
To find out some more events that happened in the 2010 decade, visit here and here.