Mommy Dead and Dearest Review
Rocco, Staff Writer
January 17, 2020
When watching any piece of entertainment, one thing I always look for is its ability to keep me interested and focused while watching. If I'm inclined to want to do something else or to stop watching, there's a good chance the documentary did not do a good job of fulfilling my requirement. 
In the HBO documentary "Mommy Dead and Dearest", there is no shortage of meeting the demands that I have.
The film is focused on a very complicated situation revolving around an older mother and her young daughter. Dee Dee Blanchard, the mother of Gypsy Rose Blanchard, is murdered by her daughter and her boyfriend due to her manipulative actions over Gypsy.
The documentary goes into detail about why the killing happened, and what led up to the whole situation ending the way it did.
Throughout Gypsy Rose's young childhood, her mother constantly gave Gypsy "medically diagnosed" therapeutics to help with the supposed "illnesses" she had. 
Gypsy Rose, who was born in 1991, was a baby when Dee Dee claimed her daughter had sleep apnea. When Gypsy was eight years old, Dee Dee described her as suffering from leukemia and muscular dystrophy and said she required a wheelchair and feeding tube. In reality, none of these claims or diagnosis were true.
HBO, the company that produced the documentary, features numerous amounts of images to help the viewer understand the situation. The photographs declare the magnitude of shrewd actions that someone's own mother performed on her daughter in hopes to benefit themselves.
The deceptive actions of Dee Dee eventually led to the constant donations from the community around her, as visits from celebrities and charitable actions toward their family continued to roll in, all of which are accurately and vividly depicted by the production crew.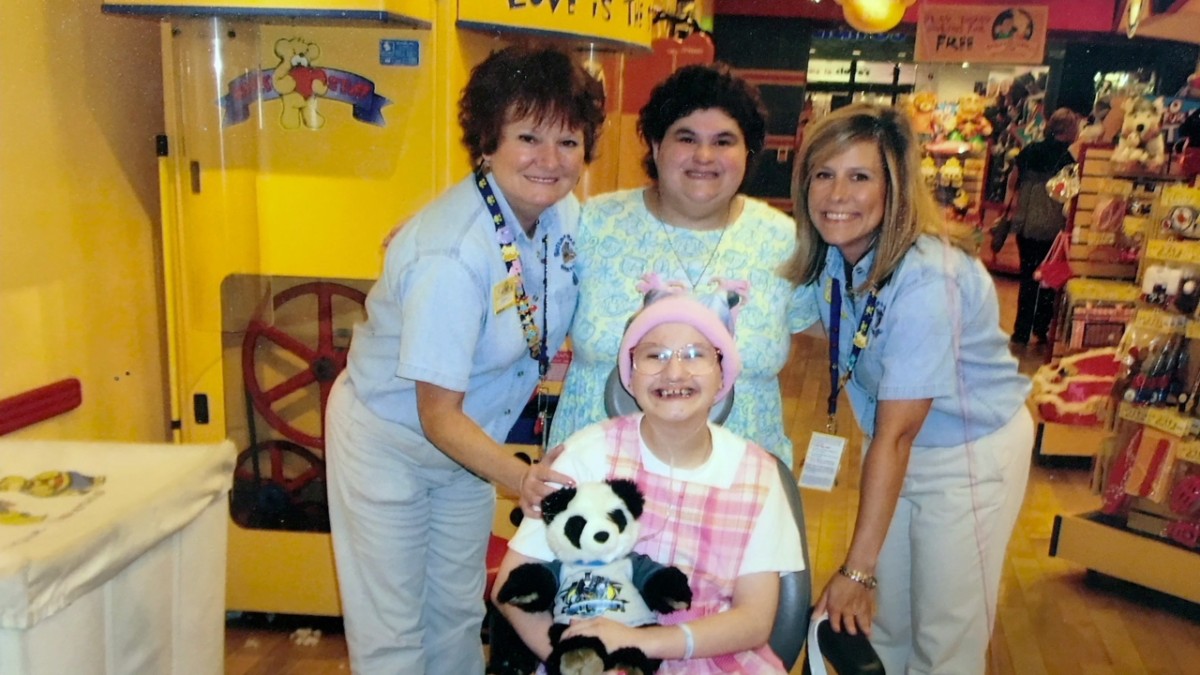 One of the donations included an entirely new house to be built after they lost everything in Hurricane Katrina. The house was funded by Habitat for Humanity.
Other charitable actions included a Make-a-Wish trip to Disney World and free tickets to events such as baseball games and concerts.
The film continues to answer any and all questions the viewer may have when watching by letting the story do the talking.  "The director does a fantastic job by answering the questions a viewer may have when watching," one critique says. "She (Erin Lee Carr) does everything right by letting the whole story tell its own story." 
Almost anyone that watched the documentary constantly wanted to know why such a thing could happen, but then had their inquiry answered within minutes.
After focusing on Dee Dee's insane measures of actions to distort the public's view of her daughter, the program shifts the center of attention to the actual murder omitted by Gypsy and her boyfriend.
When Gypsy's boyfriend, Nick Godejohn, returned to the town where the Blanchard's house was located, the two carried out their well-fought plan to murder Gypsy's mother.
After the killing, the two ventured their way to a local hotel to hide from the public eye. Gypsy is quoted saying that she thought the two had got away with it. That was until the friends of Dee Dee Blanchard's investigated the home where the felony took place after a skeptical post on Facebook from Dee Dee's account.
Her friends and family quickly noticed that something was up. They recognized that Dee Dee's car with a modification to fit Gypsy's wheelchair was still located in the driveway. 
They later called the police, who were unable to search the house until obtaining a search warrant. Slightly after obtaining one, the police entered. They located the dead body, and later turned their search to, what they thought they would be, to save Gypsy's life without her life necessities.
Due to the fabulous way the production crew put together the documentary, a discussion was sparked rapidly by viewers all around the world: Should Gypsy be put in jail?
Some argued that it isn't fair to put a young child in jail due to her having no other guardians to turn to during a time like this. Most thought that Gypsy had no other option to escape the wrongdoings of her mother, due to the fact that her dad was not there often for her after her parents divorce.
Others believe there was no other choice but to place the now 27-year-old into prison because she did have a hand in murdering her own mother. They claimed that she could have contacted anyone to inform them that she was indeed able to walk, and that her mom's false diagnosis' were incorrect.
In 2016, Gypsy Rose Blanchard plead guilty to second-degree murder charges. The court had made their decision. She was sentenced to 10 years in a local county jail, and will be eligible for parole in the near future.
https://www.youtube.com/watch?v=9L29EG8b8Gs 
https://abcnews.go.com/GMA/video/gypsy-rose-blanchard-speaks-prison-murder-conviction-52149021