If Journalism did not exist how would that affect your everyday life? More than you may believe… 
Journalism is sought as a dying profession but how would life be without journalism? Who else would risk their lives for a story to inform their audience of current and important topics? Journalists go through struggles and risks everyday just to get the "inside scoop" of a story for their audience and we tend to take this for granted.  
The Importance of Journalism
For many years Journalism has been a very important profession but it has been slowly dissolving. Newspapers are seen less and less because they are being pushed out by technology. Convenience is what draws people to reading news online rather than reading the newspaper. According to the World Association of Newspaper and Newspaper Publishers, "166 United States newspapers have stopped putting out at print edition or closed down altogether since 2008." To stop this decline, we need to get the youth more involved in journalism.
Student Colin Londino originally took journalism for an "easy A" but was quick to realize the importance of journalism and instantly loved the course. He ended up taking 1 ½ years of journalism from sophomore year to senior year. 
"Journalism is more important than ever and if there aren't people out there to get the truth out or at least worthwhile criticism, then what good is there having an opinion. You got to have news" stated Colin Londino describing the importance of journalism.
Current journalists may have fallen into journalism on accident but others have spent their entire life writing. 
"My fifth grade teacher told me I asked too many questions. I love asking questions! So I became a reporter, which gave me a licence to ask questions!" exclaimed Ricki Stein, a journalist and retired teacher from Quakertown High School.
Mrs. Stein has been a journalist for 40 years now and is still going strong and writing for Southern Lehigh School District as a part time job. She found her love for writing at a young age and was able to live out her dream of being a journalist. 
Subjecting our youth to writing and journalism can inspire kids and make them want to grow up and possibly want to pursue a career in journalism. It is important that we keep the profession alive because without it, people are left wondering about the truth. 
A key quote from Ricki Stein that sums up the importance of journalism, "Journalism educates, informs, analyzes and serves as a watchdog for justice. A free democracy relies on a free press, which supports citizens' right to know. The media is NOT the enemy of the people."
The Risk of being a Journalist
People take for granted the risks journalists endure when they are interviewing or researching new information for their story. Journalists travel everywhere and anywhere to get the facts for their story. Sadly, travel writers are subjected to a lot of risks when they travel for their stories. Even in a journalists own hometown they are faced with death threats because they speak about what they believe in and the truth. 
According to the Committee to Protect Journalists, 25 journalists have been killed in 2019. These accidents were caused by murder, crossfire, and because it was a dangerous assignment. Some of the journalists were killed by being at the wrong place at the wrong time. Others were killed with intent.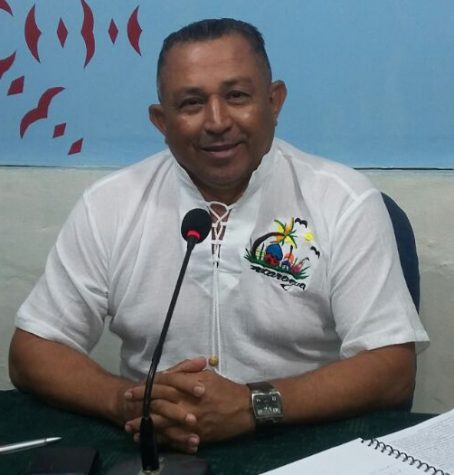 Leonardo Gabriel Herandez was a broadcast reporter for Valle TV in Mexico. In his career he mainly covered topics centering corruption, crime, and politics. Each of these subjects come with strong opinions that are for and against what Hernandez believes. Leonardo was receiving death threats because of his opinion on certain social issues. On March 17, 2019 Hernandez was shot in his hometown of Nacaome, Honduras. Reportedly, It was said that he was shot because of his criticisms of organized criminal groups. 
Journalists such Leonardo Gabriel Hernadez are killed for speaking about uncomfortable topics that many people do not want to talk about. What would the world be without these journalists that are willing to risk their lives to speak or write about the truth? It would certainly be a world of deceit. 
Women in Journalism
Being a woman in today's society is difficult and comes with unnecessary obstacles like oppression, fear, and constant judgement. Even in the profession of journalism, there are many obstacles women face. Leadership in the workplace and even trust are things that separate men and women in journalism. Women are not taken as seriously as men when reporting or even writing. They are faced with physical and psychological abuse. 
According to Columbia Journalism Review, "What begins as displeasure with a piece can escalate to confrontations that are chilling in their cruelty. Abuse and menace have become a way of life for women in journalism." 
Ricki Stein has also encountered uncomfortable moments with men that she works with. She was the first women sports writer in the state of New Hampshire and that came with may barrier, especially since she worked with only men. Stein knows a lot about sports, hence becoming a sports writer, but she was not taken seriously and coaches and athletes would question if she knew about sports.
"I faced sexual harassment in the news room at the Morning Call, for one page layout editor. After I complained about him, he screamed at me, loud enough for the entire, large newsroom to hear, calling me a "prude," which made me the bad guy," explained Ricki Stein when talking about her job as a sports writer.
Women and men are equally talented in the art of journalism but it has not been shown throughout the years. Our next step to change this problem is by breaking down stereotypes and giving everyone an equal opportunity in the workplace.