Coming Soon! College!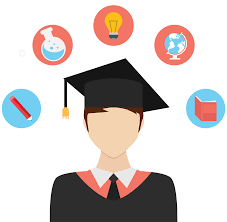 Many students begin their college journey in their junior and senior years of high school. And those who do not have older siblings or lack exposure are left to find their path through the twist and turns of the application process. Some believe that college is merely submitting SAT scores and GPAs but what they do not know is the entirety of that process is much more extensive. 
Students should begin looking for colleges in their junior year. Whether it is universities in the state or out of state getting an idea of options is essential. Take the spring and summer to visit those colleges. By visiting colleges in person and taking a tour students can:
See the campus in real life because colleges may not look like their pictures online.

Meet students who attend the university.

Possibly receive a waiver code that will exempt the fee when applying.

The college will see if that the specific student has taken a tour and take that into account when reviewing the application.
When looking at colleges there are multiple factors to consider. First, students should figure out what they would like to major in. Whether they are undecided or looking into a specific major make sure the college of interest offers the program and also offers a wide range of programs to choose from if you do not like your first choice. Many students will switch their majors so having a wide range available makes the transition easier. 
The number one issue when applying to college is the cost of attendance and how to make that big number affordable. Many colleges will offer scholarships through various programs and are very easy to miss when not looking. According to College Board attending an in-state public university averages approximately $10,560 a year while out-of-state tuition will double or triple that cost. Students who live at home throughout college, apply for scholarships, who take out grants will be able to minimize their overall cost at a university. Eventually, in college, each student will want to find a part-time job on or off-campus. By having a job students can pay for personal expenses and pay back student loans. 
Each university is different when it comes to deadlines. The specific deadlines include the early decision, early action, regular decision, and/or rolling admissions. The first three have their deadlines but rolling admissions reviews applications on an ongoing basis. Early decision is normally used by students applying to their top school and for those who wish to show their commitment to that school. An early decision involves a binding contract that promises the student will attend that school if selected. Yet early action sets the application process plan back a few months and students will submit their applications as early as October 1st but normally the deadline is November 1st. By this time all information should be submitted such as the application itself, test scores, letters of recommendation, and a self-reported transcript if required by the school. For each school of interest research that school policy because each university will vary from its deadlines and requirements to complete an application. 
After an interview with Quakertown High School's guidance counselor, Owen Breininger, it was recommended that undergraduate students should:
Be aware and stay ahead of deadlines. 

Break down the process, college isn't as scary when it's broken into parts!

Write about YOUR story, the perfect college essay does not exist.

Get on-campus, experience the environment. 
All of these are great tips that anyone looking to go into college should consider. Of course, applying is easier said than done but when taking it step-by-step the entirety of the process is not as scary as it seems. 
From personal experience, the website Common App has proven to be very useful for applying to colleges. Common app is a tool used for undergraduate college applications through its non-profit organization dedicated to making applying to colleges more accessible. Although it does not have every college globally listed there are over 250 public universities students can apply to through the common app. When it comes to the common app, students only have to complete one application along with one essay and send it to multiple schools. Instead of filling out separate applications that take an hour each, students now can stay organized and motivated when completing their applications. The Common App is free to use and according to usnews.com, 48.9%  of member schools do not charge application fees for first-year students. Also, a bonus to the common app is that it is linked to Naviance for high schools who utilize that site. After completing the common application students can link their account through Naviance and all information requested from Naviance will automatically transfer to the common app. 
The most important thing about applying to college is honesty. Unfortunately, it is not unheard of to learn of parents buying their kids in or students cheating on exams. Yet that is not a morally acceptable way to succeed. Colleges, especially Ivy Leagues, are not afraid of providing the cold hard truth and if colleges are going, to be honest, the students should be honest with them. Students need to show their stories through their education which reflects their individuality and involvement with the community. Ultimately, honesty within themselves leads to honesty from universities searching for that student who strives to grow and learn to become the best person they can be.