Johnny Depp Vs. Amber Heard
Johnny Depp Vs. Amber Heard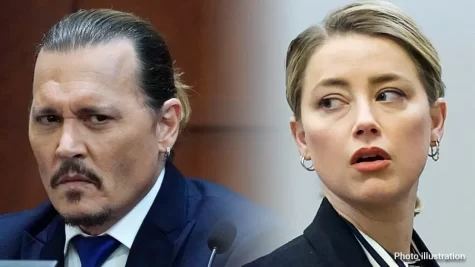 This past month has seen a plethora of controversy surrounding the court case between renowned Hollywood actor, Johnny Depp and his ex-wife, Amber Heard. They have returned to court 18 months after the last battle- a libel trial set in the UK back in November 2020 against the Sun newspaper over an article that called Depp a "wife-beater", which he lost. Depp is now trying once again to take action against Heard and regain his public image.
Johnny Depp's suit against Heard alleges that she defamed him in a December 2018 op-ed published in The Washington Post where she goes on to refer to herself as a "public figure representing domestic abuse". The location of the trial is being held in Fairfax Virginia and Depp is seeking damages of "not less than $50 million". The article brought major backlash to the career of Depp in which he lost some of his most popular roles ever, including Captain Jack Sparrow in a future Pirates of the Caribbean movie. Mrs. Heard has since filed a $100 million counterclaim against Depp for nuisance and immunity from his allegations.
This recent case has been broadcasted live since its first day of the trial on April 11th and has since been seen by millions of supporters of Depp. Many moments of the trial continue to take social media by storm with many clips going viral including one of the most viral clips, Amber Heard's lawyer calling hearsay to a question he had just asked a witness. If you have not yet seen clips of the trial on social media by now then you may not have been on your device scrolling for long enough, with clips amassing millions of views throughout social media. 
So far since the start of the trial, the witness stand has seen many testimonies with many interesting perspectives and stories being told to the jury. Now it is quite shocking that this case has been allowed to be broadcasted but this allows perspective on who Johnny Depp truly is as a person and what should be done. Each day of the trial has seen a large number of people rallying outside to shower Depp with gifts and cheer him on in support. The opposite is happening to Amber Heard because each time she has been seen leaving the court, she has been booed and yelled at frantically by the groups of Depp supporters.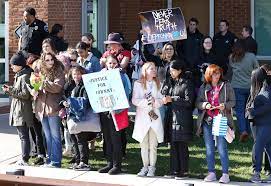 On Wednesday, May 4th, Amber Heard took the witness stand for the first time in an attempt to finally reconcile her side of the story in the Johnny Depp case. Among social media, Amber Heard's testimony is being labeled as the biggest performance of her life due to getting highly emotional and seemingly not shedding a tear while crying. She was also seen holding her handkerchief up to her nose and staring at a camera that then had a visible flash.
When asking a fellow student of the Quakertown Community Highschool on their opinion of what they have seen so from the trial, they stated that "I am quite aggravated with how Amber Heard's legal team has been handling the situation, seemingly doing whatever they can to make the witnesses say something different than what is being testified, as if they have no other options. It is a tough situation in this case especially because a woman who is trying to relate to victims of domestic violence seems to have a lot of evidence against her that quite frankly shows the opposite of everything that she is trying to prove."
After a 10-day hideous due to a scheduling conflict, the trial resumed Monday, May 16th. While there is a lot to get into on this case, it is recommended to get a proper perspective by watching the trial and getting each side of the story. Spectators can only ponder to themselves until the verdict, which is projected to be anytime after May 27th, is announced.