May Student of the Month
May Student of the Month
Elijah Thomas is Quakertown's Freshman Student of the Month. He is a student that not only shows academic achievements but is also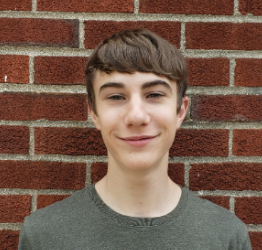 heavily involved in the music program. Elijah is a member of band, choir, marching band, handbell choir, and jazz ensemble. He also formerly played at the Quakertown Soccer Club on their travel team. Throughout his freshman year, he has shown major academic success, as he has taken many advanced courses such as Biology I Honors, Geometry Honors, English Honors, Spanish III Honors, and AP Human Geography. Post graduating from Quakertown, he plans on pursuing a career in the music field, most likely in music education. 
Quakertown's Sophomore Student of the Month is Dylan Chauhan. He has shown academic achievement by taking all core Honors courses, as well as being a member of the student council. He also has an immense sports involvement with the school, playing soccer, winter track, and spring track. He additionally plays club soccer outside of school. In the next 2 years, Chauhan looks to apply to a 4-year college in hopes of attending an ivy league university. Lastly, he stated all of his teachers have taken part in getting him where he is today in his education.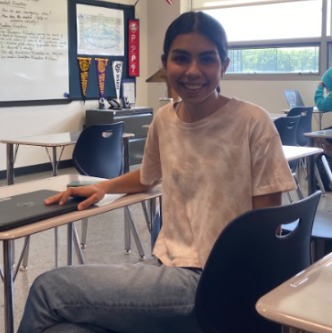 Our Junior Student of the Month is Kayra DeVries. This past year she has displayed academic excellence, earning outstanding grades in AP Language and Composition, AP Calculus, AP Computer Science, AP US History, AP, Physics, and honors Engineering Design and Development. She is involved in the Fellowship of Christian Athletes, Track, National Honors Society, and Key Club. After high school, she plans on attending a 4-year college for Civil Engineering. 
Angelina Becker, a current senior at Quakertown Highschool, thrived to achieve academic and physical success. Becker was a part of our school's National Honors Society. She stepped up to the challenge by enrolling in all honors core classes and five AP classes during high school, including AP Spanish, AP Biology, AP Physics, AP Chemistry, AP Chemistry, and AP statistics. She plans on going to the University of Georgia in the fall, majoring in pharmacology with a focus on genetics. For her physical health, she participated in indoor and outdoor track, soccer, and Crossfit. Our school is proud to show off Angelina Becker as our May Student of the Month and we wish her luck at the University of Georgia. She mentioned how she was very lucky with the teachers she had throughout the years, but she is specifically grateful for the impact both Mrs. Hoffman and Mr.Kane had on the way she viewed learning and life.