The Great Change at 2023 Oscars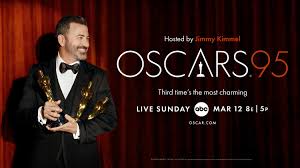 The Oscars, also known as the Academy Awards, is one of the most prestigious awards ceremonies in the film industry. It honors the best films, actors, directors, and other contributors to the world of cinema. The 2022 Oscars ceremony was a historic one, with a number of different nominees and winners. In this article, we will discuss why minorities winning awards at the Oscars is a big deal.
Both on and off-screen. The film industry has historically been dominated by white males, making it feel as though it is rigged against everyone else. When minorities are recognized and celebrated at the Oscars, it sends a powerful message that their contributions to the film industry are valued and respected. It also provides role models for aspiring filmmakers and actors from underrepresented communities.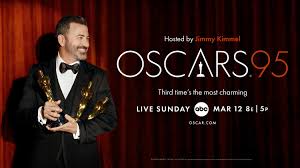 When a minority wins an Oscar, it can break barriers and pave the way for future generations. For example, in 2022, Korean-American director Bong Joon-ho won Best Director for his film "Parasite," becoming the first Korean to win in that category. This was a significant moment for Asian representation in Hollywood, and it may inspire other Asian filmmakers to pursue their dreams.
Similarly, in 2021, Chloé Zhao became the first woman of color and the second woman ever to win Best Director for her film "Nomadland." Her win broke down barriers for women and minorities in the film industry and opened doors for more diverse voices to be heard.
When minorities win awards, it often shines a spotlight on stories that are not told in the mainstream media. For example, in 2021, Youn Yuh-Jung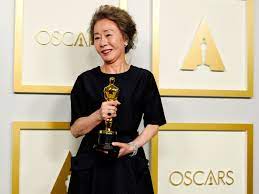 won Best Supporting Actress for her role in "Minari," a film about a Korean immigrant family in the United States. Her win not only recognized her outstanding performance but also highlighted the importance of telling stories from underrepresented communities.
Similarly, in 2022, the film "Encanto" won Best Animated Feature, and its music was recognized with the Best Original Song award. The film, which centers around a Colombian family with magical powers, was celebrated for its representation of Latinx culture and for highlighting a story that is often overlooked in Hollywood.
Minorities winning awards at the Oscars is a big deal because it represents progress in the fight for diversity and inclusion in the film industry. When minorities are recognized and celebrated, it breaks down barriers, provides role models for future generations, and highlights underrepresented stories. The film industry still has a long way to go in terms of diversity, but the recognition of minority talent at the Oscars is a step in the right direction. Why is this here