Did you know that there's a tunnel under Ocean Blvd: A Breakdown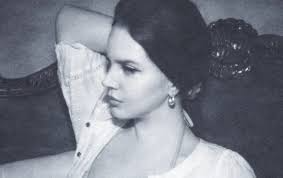 On Friday, March 24th, 2023, Lana Del Rey released her ninth studio album, Did you know that there's a tunnel under Ocean Blvd, produced by Jack Antonoff, remarkably fulfilling her fans' anticipation for the album. The album contains 16 songs, 1 hour and 17 minutes, and features from Tommy Genesis, Father John Misty, SYML, Bleachers, Jon Batiste, and RIOPY. Del Rey's most recent albums Chemtrails Over the Country Club and Blue Banisters mostly feature piano ballads or a similar slow style whilst Ocean Blvd, explores more 'trap beats' like in "Fishtail" and incredibly enthralling usage of strings and vocals to entrance her audience. 
Let's move into each song…
"The Grants"
The opener of the album focuses on Del Rey's family, as "Grant" is her real last name. The song acts as an ode to her family and describes how she will forever cherish their memories and keep them close to her no matter the circumstances. The song demonstrates a very emotional tone as Del Rey expresses how she prays her family never forgets her and how she will continue to cherish them in heaven. Del Rey also mentions the death of a family member in 2016 which continues this theme of after-life and death throughout the song. Arguably, the most memorable lyric from the song is
 "A sister's first-born child
I'm gonna take that too with me
My grandmother's last smile
I'm gonna take that too with me
It's a beautiful life
Remember that too for me"
The lyrics truly encapsulate the meaning behind the song and Del Rey's eternal wish for her family to carry her with them the same she does.
"Did you know that there's a tunnel under Ocean Blvd"
The title track alludes to a tunnel under Ocean Blvd in Long Beach, California. Whilst the song is more about Del Rey not wanting to be forgotten, which seems to be a common theme thus far into the album. She continues to explain how she has mostly spent her life receiving affection from sexual acts and that is the only love she has received. The lyric "F**k me to death, love me until I love myself" explains how Del Rey has to learn to love herself in order to be loved. The song, as said previously, alludes to a tunnel under Ocean Blvd that most people have forgotten about. Del Rey repeats the lyrics "don't forget me" which is a comparison of herself to the tunnel. 
"Sweet"
The third track is Del Rey's "confrontation" of her current relationship in terms of truly being pursued by her partner and truly moving forward and committing to her. Del Rey sings, "I'm a different kind of woman If you want some basic b****, go to the Beverly Center and find her" explaining that she believes he is not ready for a strong woman like herself, but when he is ready, he can find her "sweet in bare feet." 
"A&W"
The fourth track is incredibly different from the other songs this far into the album, there is a shift roughly halfway through the song where the tone changes to 'synth-pop' style whereas the first half is this deep and almost 'eerie' sound that explains her childhood and how it feels to grow up as a woman with a body. The song stands for "American whore" which Del Rey refers to, "this is the experience of being an American whore." The track explains how growing up and having a body that is "sexually" elusive, results in people's doubt of cases of rape. "If I told you that I was raped, do you really think that anybody would think I didn't ask for it, didn't ask for it?" The lyrics imply that women are doubted and claimed that they are "asking for it" just being they have sex appeal or a grown, normal, womanly body. When the song shifts, it shifts from the concept to the application. Del Rey refers to a man named "Jimmy," who she has frequently referred to in almost all her albums, where she claims he only wants her when he wants to get high. This applies to how she does not feel loved but rather used. "A&W" is arguably one of the most influential songs on the album as she explores a cruel representation of how women are treated simply for looking like and being women.
"Judah Smith Interlude"
The first out of two interludes is a recording from controversial pastor Judah Smith's sermon. Judah Smith is controversial for his views on the LGBTQ+ community and fans found the interlude to be almost "creepy" and some said that you would have to be "religiously traumatized" to listen to the interlude all the way through. However, throughout the interlude, Del Rey and her friends can be heard giggling and snickering throughout Smith's preaching. The interlude is an example of Del Rey's "personal connection to religion" according to producer Jack Antonoff. 
"Candy Necklace" (feat. Jon Batiste)
"Candy Necklace," the sixth track on the album, features jazz musician Jon Batiste as the two collaborated to write and perform the song, Batiste is more of an adlib in the performance aspect. The song continues to explore this lack of commitment present in Del Rey's relationship, this one about her being obsessed with 'his' recklessness and a youthful tinge of rebel that makes him this inconsistent partner. The title, candy necklace, represents how they are sweet things that hang around your neck but aren't recommended to wear for long periods of time. Comparable to how you should not keep 'sweet' things around for long periods of time. Comparing this faulty romance to a candy necklace, 
"You've been actin' pretty restless
Dancin' like the young and restless
And I'm obsessed with it
Candy necklaces"
"Jon Batiste Interlude"
The second interlude on the album is Jon Batistes, music artist, second contribution to the album, his first being the track before, "Candy Necklace." Similarly, following the style of the Judah Smith Interlude, the Job Batiste Interlude is a spoken-word 'love song' describing a feeling in a church-like preaching manner, similar to preacher Judah Smith's interlude. The most notable lyric is simply "honey" which is said by both Batiste and Del Rey as an endearing term, adding more to this 'expression of love.'
"Kintsugi"
The eighth track, similar to "The Grants" expresses Del Rey's emotional reaction and connection to death. Del Rey sings about how deep in the chest cavity she allows her heart to break "a little more" because that is how the light gets in, as an allusion to "kintsugi" which is Japanese broken pottery that people desperately try to put back together. Similarly, people desperately try to fix their broken hearts despite the light and new outlook a broken heart permits. She continues to explain how once you see someone die, all of the time left you have flashes in front of you; even when other people celebrate she cannot help but keep crying because of the thought of dying. Del Rey repeats the line "Daddy, I miss them" speaking about her loved ones she misses while she's in the mountains and the roadrunner cafe. The track continues this blatant theme of death and Del Rey's inferred fear.
"Fingertips"
The ninth track, in my personal opinion, is the most emotionally riveting. "Fingertips" reflects Del Rey's deep, continued, thoughts about the future. The beginning of the song circulates around her inability to find a spouse and experience motherhood. "You said that my mind, it's not fit, or so they said, to carry a child, I guess I'll be fine" as she copes with the song about being seemingly unfit to carry a child. She moves into talking about the death, a recurring theme, of her uncle Dave and how she barely had any time to grieve to loss as she had to go on stage and perform. Then Del Rey speaks about her mother and sister once more who she refers to both as "Caroline." It is acknowledged that Del Rey does not have the best relationship with her mother and this verse references that when she recalls how her mother sent her away to boarding school for an alleged drinking problem. The song closes with Del Rey referring to herself as "Aphrodite" or "queen of empathy" as she includes the phrase "two seconds to breathe" once more as if this song is about those two seconds she never barely had when her uncle Dave passed. Overall, "Fingertips" encapsulates the emotion Del Rey has been almost reluctant to allow her songs to fully possess. The emotion represented is incredibly riveting and it becomes one of those songs that you cannot help but feel choked up listening to. 
"Paris, Texas" (feat. SYML)
Though "Paris, Texas" does not feature SYML's vocals, it credits his song "I Wanted to Leave" which "Paris, Texas" samples. The tenth track highlights Del Rey's travels over America from California that eventually led back to California. The song encapsulates Del Rey's need to "get away" and go off because "when you know, you know, it's time, it's time to go." 
"Grandfather please stand on the shoulders of my father while he's deep-sea fishing" (Feat. RIOPY)
The eleventh track's hefty title actually focuses on an idea that is not hefty to understand. Del Rey spends the track asking for protection from God as she frequently restates "God if you're near me send me three white butterflies" as a way of asking for God to prove he has her back in her times of need. However, the song also manages to address her haters for the backlash she received from her "question for the culture," which included some racial undertones… Overall, Del Rey seems to be claiming that she has good intentions despite being a white woman. Obviously, this seems unrelated to asking for protection from a higher power, but actually, it ties into how she is asking for protection even in times when  there might be trouble,
"Let The Light In" (feat. Father John Misty)
My personal favorite, track number twelve, explores a pair's different perspectives of their relationship; Father John Misty coming in to collaborate and act as the partner. However, the lyrics mostly focus on Del Rey's perspective. The way the lyrics play out, it seems that the relationship is a break up then make-up relationship with the lyrics, "I love to love to love you, I hate to hate to hate you" exampling how they have loved each other and they have hated each other, despite always coming back to each other. "Look at us, you and I, back at it again."
"Margaret" (feat. Bleachers)
The thirteenth track, "Margaret" is titled after Jack Antonoff's fiancee, Margaret Qualley. The song was intended for Antonoff, however, he collaborated his vocals into the song – which hasn't been done before. The song plays as a love song for Antonoff to his fiancee but also it expresses Del Rey's appreciation for Antonoff as her partner in work.
"Fishtail"
"Fishtail," the fourteenth track, includes two analogies due to the different meanings of fishtail. There is an erratic way of driving called a fishtail but also, but the most common definition is a fishtail braid. The song is about a relationship that seems to be romantic but there is also a grey area. The song mentions fishtail braiding, which is seen as a term of endearment as something, so Del Rey mentions that 'he' should not braid her hair if he does not really care. Therefore, if he isn't really trying he shouldn't try at all. The song can be perceived that Del Rey is angry at her significant other because he is not all interested in her personnel. 
"Peppers" (feat. Tommy Genesis)
The fifteenth track, "Peppers" brings a new beat to the album whilst taking its listeners into the more risqué aspect of her relationship. The song references Angelina Jolie for being a "wild woman" and Del Rey is inspired, engaging in wild acts with her boyfriend and taking on this free-spirited energy from the actress. Compared to the other songs on the album, this one focuses less on somber ideas and more on being free and having reckless fun and the beat portrays just that.
"Taco Truck x VB" 
The last and final track closes the album with an ode to her song "Venice B*tch" from her 2019 album, Norman F****** Rockwell. In the first half of the song, which is rather controversial, Del Rey portrays herself with this "Latina" like attitude, as she calls herself "Lanita." The half includes Del Rey adopting these Latina stereotypes in order to, so to speak, explain her attitude choices and character. However, her references to tacos and violent behavior seem to display negative stereotypes towards people of Latinx descent making this rather controversial. However, the second half, in which she collaborates "Venice B*tch" which portrays this "city girl" in her ode to Los Angeles in contrast to the first half where she makes herself out to be reckless and wild. The song closes out the album with Del Rey's personality being 'clarified' and how she portrays herself despite others' perceptions of her. 
Closure
Overall, Lana Del Rey's ninth studio album has encaptured listeners with its erratic displays of emotion, love, and recklessness. The album expresses her growth as not only an artist but a person as she experiences grief and deals with her own personality and character. I personally believe the album to be some of her best work as her growth is heavily noticeable and has contained some of her best and most moving work yet.