Meet Michael Mackey, English Teacher
A Symbol of Quakertown's Leadership, Spirit, and Dedication
Jake, Staff Writer
December 17, 2019
Michael Mackey, an English teacher in his 34th year of teaching in Quakertown, began his career teaching at Strayer and Milford simultaneously (both Junior High Schools at the time). After teaching strictly at Strayer his second year, Mr. Mackey moved to the high school, leading courses such as college prep and honors English for sophomores and juniors, public speaking, drama, fundamentals of/advanced composition, and 12th grade business English. The long-time educator, teaching at every level from 7th-12th grade throughout his tenure in the district, additionally served as the English department chairperson during his time at the junior highs early in his career.
Courses taught: 7: CP/Gifted English; 8: CP/Gifted English; 9: CP/Gifted English; 10: CP/Honors World Literature; 11: AP English Language and Composition, CP/Honors English (formerly American Literature); 12: Business English; Electives: Drama, Public Speaking, Journalism, Advanced Composition, Fundamentals of Composition
When asked which era he preferred teaching in, Mr. Mackey provided different highlights of each decade that summarized his career. In the 1980s, Mackey became a peer teacher, being young enough to relate to his students on a deeper level but old enough to teach and have his students take him seriously. The 1990s saw him sharpen his grasp on content, increase his experience in the field, and develop his content and curriculum further. The 2000s marked a time when he transformed into a mentor and an example for other teachers to follow. During this decade, Mr. Mackey had five student teachers, all of which currently hold teaching jobs in the area. Lastly, in the 2010s, Mr. Mackey–with many years of teaching now under his belt– gained valuable wisdom to hand off to other teachers as well as the student body, giving them advice for college and beyond.
He does not have a favorite level to teach but particularly enjoys American Literature. Additionally, Mr. Mackey enjoys teaching writing, including vocabulary and grammar as well as the various language terms.
Mr. Mackey appreciates Quakertown for the parent involvement within the district, as well as the fact that any student can receive all the help he/she needs, describing the district as accessible academically, personally, and socially for its students. Students, Mackey highlights, "are sincerely academic" and focus on self-betterment more so than anything else. He also jokingly recounted memories in which he taught both students as well as their parents before them, highlighting his many years in Quakertown.
Grammar, more specifically trope and scheme, interest Mr. Mackey and influenced his decision to become a teacher. He enjoys applying grammar in the improvement in writing, seeing it as crucial to one's writing evolution. Furthermore, Mackey particularly relates to English as he can connect themes in literature to students' and teachers' lives alike. One can relate to something in each and every literary work, yet those connections can vary greatly from person to person.
Mr. Mackey, throughout the rest of his career, hopes to continue refining the curriculum for his junior-level classes. He hopes to continue traveling in the future, setting his sights on expanding his horizons to Utah and its national parks as well as places overseas. In addition, while experiencing new lands, Mackey plans on continuing his reading with a particular focus on nonfiction works.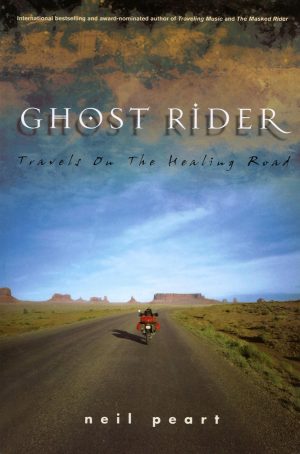 The English teacher appreciates his comradery with others in the English department, describing the candidness personally and professionally with one another. When walking through the halls, one will often see him with Mr. Farley or Mr. Burch (known by many students as the Trinity). Through years of teaching together, the trio, in particular, have connected through their love of literature and language, becoming close friends in the process.
Mr. Mackey reads many books and pieces of literature in his free time but cites Ghost Rider— an existential book about Neil Peart, Rush's drummer, and his journey across the U.S.– as his personal favorite. As for fiction, Mackey especially enjoys Tale of Two Cities, relating to its human emotion and storyline. As for his personal favorites to teach, Mackey appreciates F. Scott Fitzgerald's The Great Gatsby for its rarely-explored time period as well as the distinctive language of the era. Additionally, he loves teaching The Crucible due to its universal, timeless political message constantly coming into relevance.
Mackey, recently appointed the Key Club adviser, hopes to promote a belief of volunteering and selflessness for students in the high school, emphasizing the responsibility to assist those in need. He hopes his sharp organization skills and connection with students will draw more of the student body to participate and help their community. Swing by C119 for info on how to volunteer and how to join Key Club in the future!
Many former students of Mr. Mackey hold high praise for the English teacher. "Mr. Mackey is the definition of an engaging teacher who can break down the wall and connect with his students on a more meaningful level," Maggie Claghorn, a current senior, claimed. "Being in Mr. Mackey's classroom is an engaging and entertaining experience that makes his class a fun place that I looked forward to being in." Nolan Hibsman, another senior, described his ability to "[find] new ways to make learning fun and interactive" and "to keep the class entertained, but also engaged with the lesson."
Mr. Mackey: avid outdoorsman, volunteer, student advocate, literature and grammar buff, English teacher, and most of all, a close friend. On behalf of all your prior students and coworkers, we appreciate your contributions towards this school and your improvement of all those that come into contact with you. You make Quakertown an exceptional place to learn, develop, and connect!